2023 Toyota Prius Prime: specs.
Last Updated: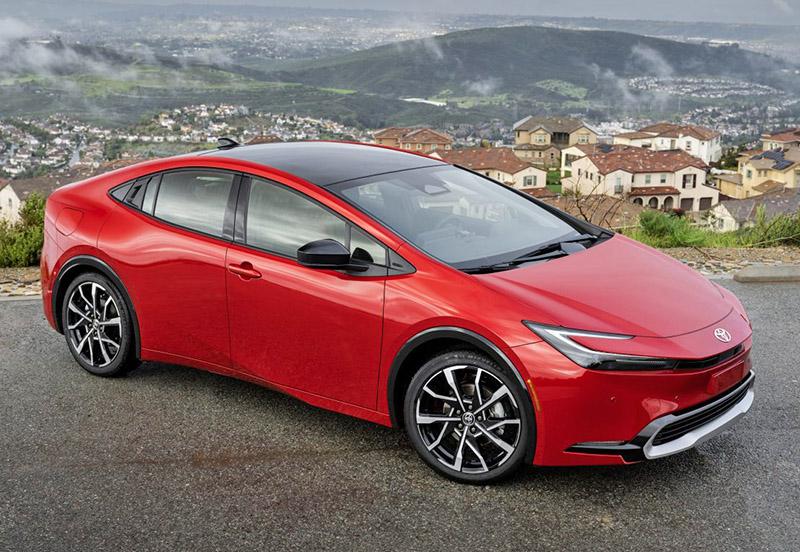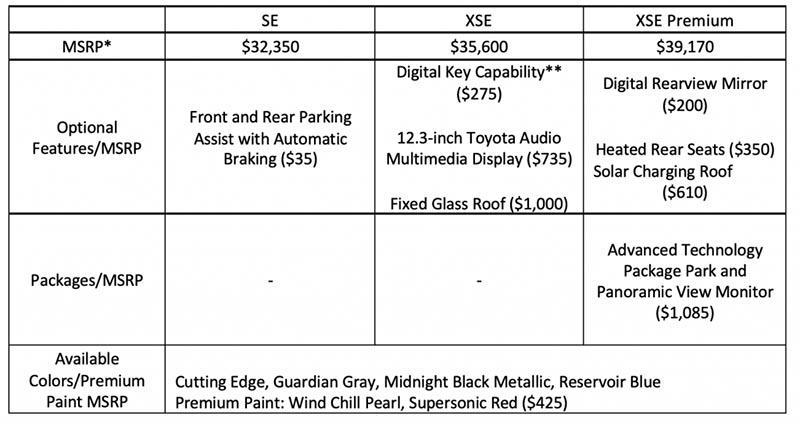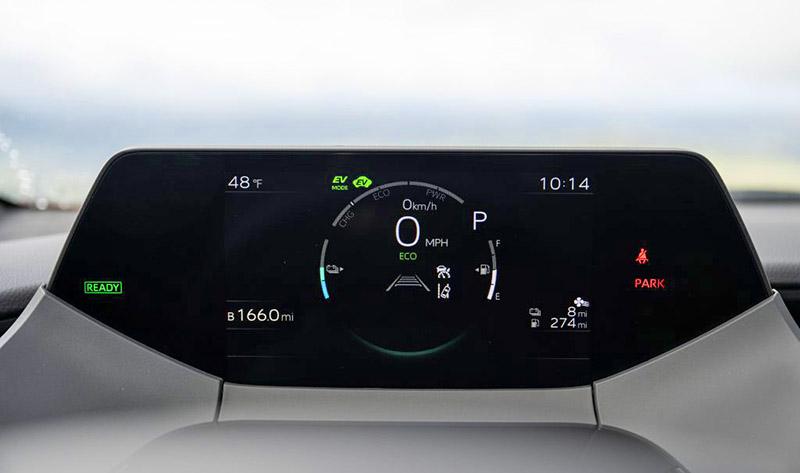 The biggest news item about the Prime PHEV version of the new 2023 Prius is the EV range, which is now 44 miles. Which is a big improvement over the previous generation's 25 miles. 44 miles is actually enough so most people will almost never use gas. At least on a regular basis.
The new Prius Prime could be the perfect car for a huge amount of people. Although, unlike a pure EV, you must charge it at home. Something that is still not possible for many.
As you can see, pricing seems OK. Most buyers will skip the basic SE model and go straight for the XSE, which includes much better-looking 19-inch wheels, a power and a heated driver seat. Although the glass roof and large 12.3 display are still options. For $3000 extra over the SE, the larger screen should at least be standard. For almost $4000 more, the larger screen and glass roof are standard on the SE Premium. It also adds ventilated seats, a driver memory seat, and an 8-speaker JBL sound system (8 speakers don't really sound "top of the line" these days…)
Choosing the Prime over the regular Prius is almost a $5000 premium in all versions (AWD is not available on the Prime). This is a lot, but the PHEV will qualify for local state incentives. Which, where I live, could be up to $4000 total, making the PHEV choice a no-brainer over the regular Hybrid. Unless, like me, you're not a fan of all-black interiors. For some weird reason, the Prime only comes in a black interior with some "sport" red trim on the seats and dash. The nice light grey interior from the regular Hybrid doesn't seem available on the Prime at all. Which is really too bad…
Depending on how you look at it, the 2023 Prius Prime is either a great deal and exactly what you need, or a $40 000 car with no interior color choice and an 8-speaker stereo… At around $40 000, the Prime XSE Premium is pretty close in price to the Tesla Model 3 which only costs about $3000 more. You also get a glass roof in the Tesla, but a better sound system. You don't get a hatchback, but you get a more powerful EV. And you can get a black and white interior.
It will be very interesting to see how the new Prius Prime does against Tesla and other EVs.