Revised Tesla Model 3: new spy shot.
Last Updated: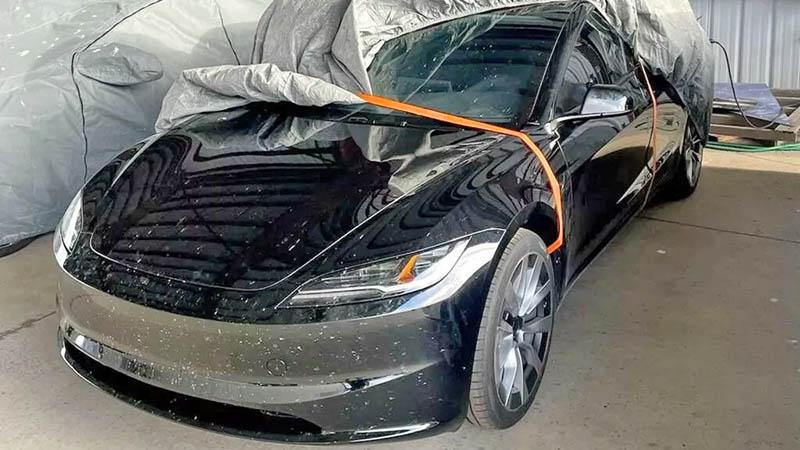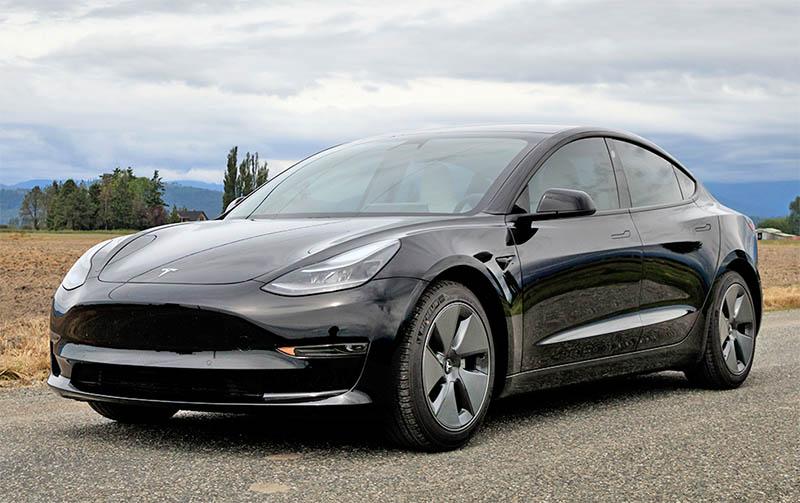 This looks very real to me.
We know Tesla is getting a revised Model 3 code-named "Project Highland" ready soon. Although rumors have pointed to a 3rd quarter 2023 production date, starting in China. The photo above shows a completely finished car. It does match the earlier spy shots we've seen, but these had the front end completely covered up anyway.
The changes seen here also echo previous rumors mentioning new headlight shapes and redesigned mirrors. But the changes we see here are much more extensive than just the headlights. The new thinner headlights are now incorporated into the bumper part instead of the fender. This all-new face alone will make the revised Molde 3 look pretty new. It's hard to tell about the interior since the dash could be covered by some stuff anyway. Rumors mentioned a simpler interior with fewer parts and a redesigned dash where the wood trim would be replaced by some fabric. My guess is the screen will probably also be a bit wider.
While the redesigned front end looks "new" to Tesla owners, it makes the Model 3 look a bit more generic, especially in China where tons of new EVS have that same front-end design.
Another problem is the Molde Y is also expected to get some revisions later. I think it will be getting the exact same changes. Same revised interiors etc… Just like the Model S and Model X did a couple of years ago. Since the 3 and Y are basically 2 versions of the same car. Once the revised Model 3 comes out, many potential Model Y buyers might just wait for the "new one" to be out. Tesla should really do what they did with the S and X, which means releasing both models at the same time.
Since most of the revisions to the Molde 3 are targeted to achieve a lower production cost, I would expect the prices of the revised version to be even lower than the current $42 000. And maybe the LR version to come back at a price close to the current base model.
We'll see…