2024 Toyota Tacoma.
Last Updated: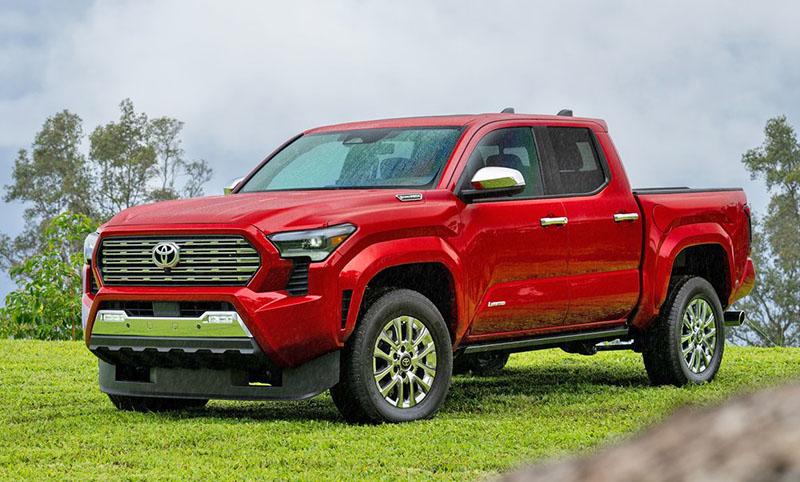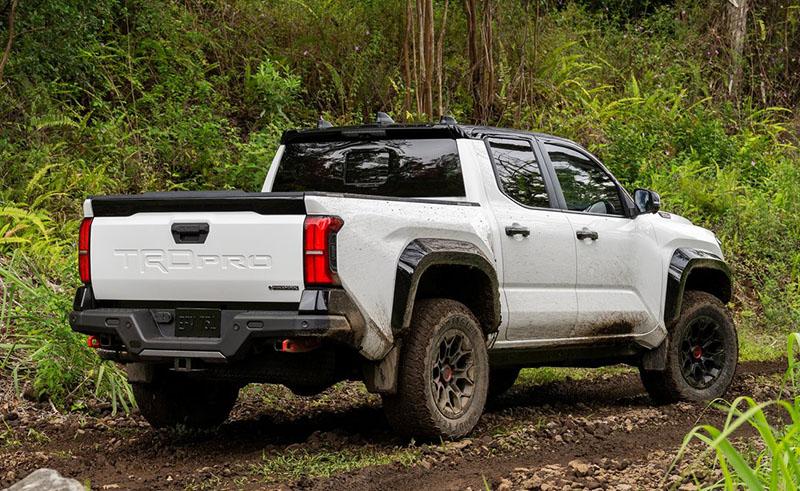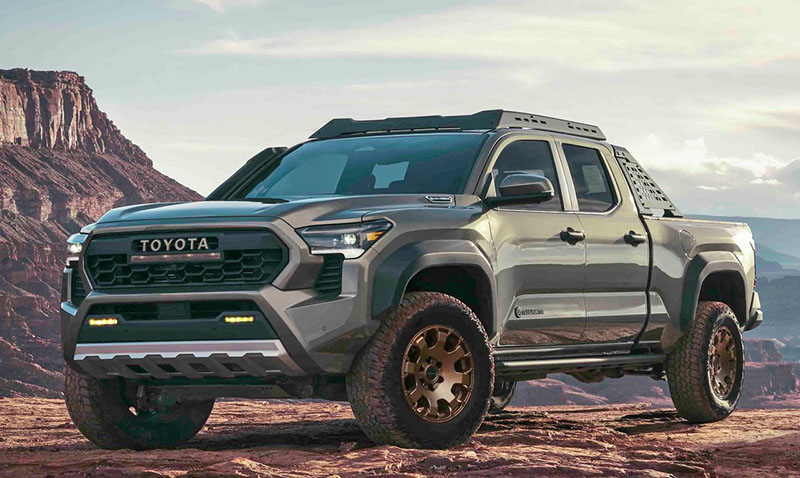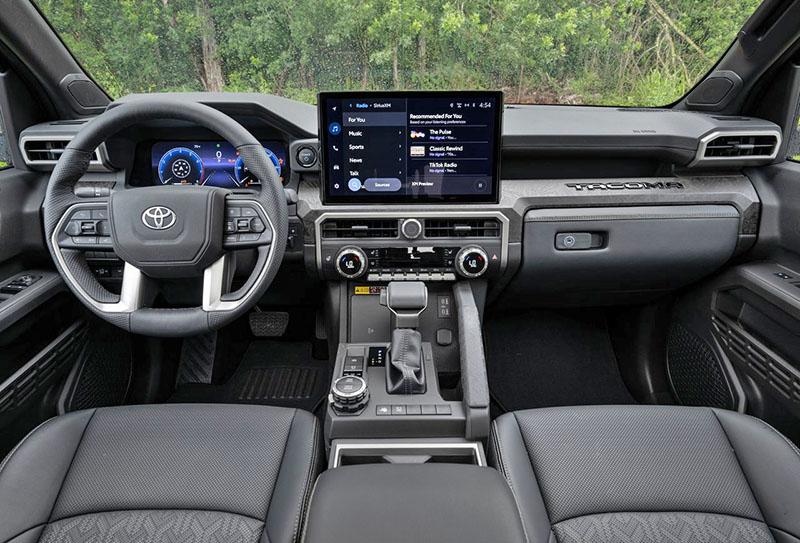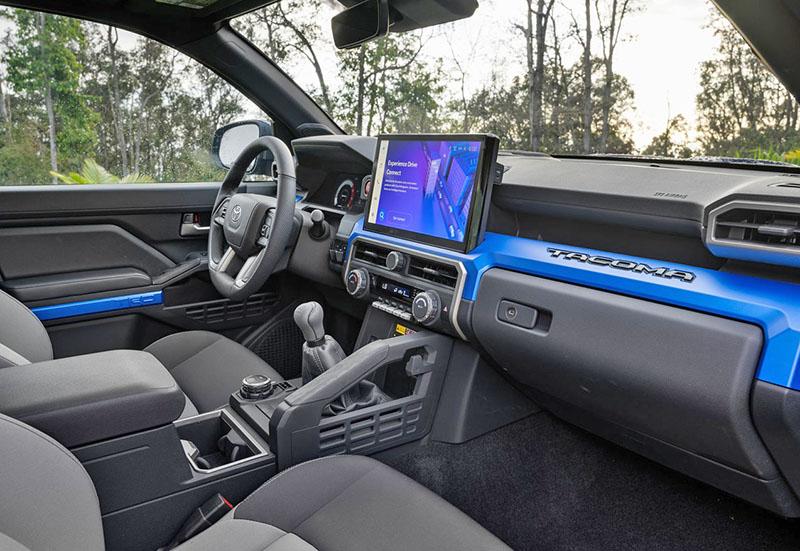 After around 8 years, Toyota is finally showing us a new Tacoma.
As mentioned earlier, there is nothing new about the design since we've already seen the whole thing in December 2021 as part of their upcoming EV presentation. That 2021 Concept and the new Tacoma look exactly the same except for the grille.
Basically, the new Tacoma looks a lot like a mix of the old Tacoma and the larger 2023 Tundra, which isn't a good combo. Sure, it looks "trucky", but so do the new GMC Canyon and Chevrolet Colorado. And these two look really good and much more modern.
Inside, the new Tacoma is even more of a mess. You get your choice of a plasticky colored trim or a super cheap/cheezy/fake-looking wood trim, depending on the version you pick. It basically looks like 1990 inside, with a tablet stuck on top of the dash.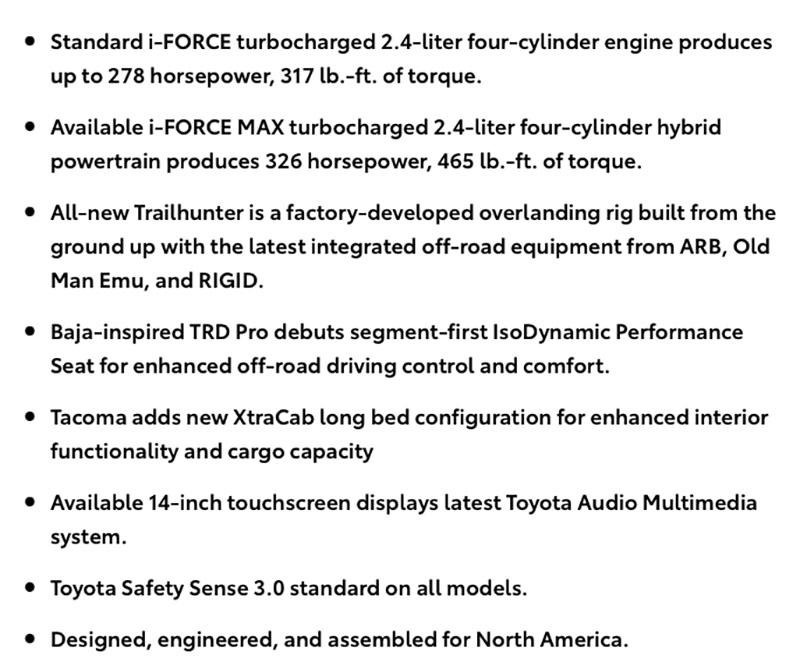 As you can see, the engine choices match many of the recent Toyota offerings. The base engine is a 2.4 Liter with 228HP. The i-Force Hybrid is available with a 6-speed manual. As expected in new Toyota models, a V6 is no longer available.
The new Tacoma will be available later this year except for the versions with the i-Force Max powertrain which will be available in about a year.
I guess this is really only for the Tacoma fans. The current generation is still very popular, which means there are plenty of used ones in great shape out there. Since the new generation looks old anyway, I'm not sure why most people would get a brand-new one…