2026 Mustang Mach-E & Mach-E coupe
Last Updated: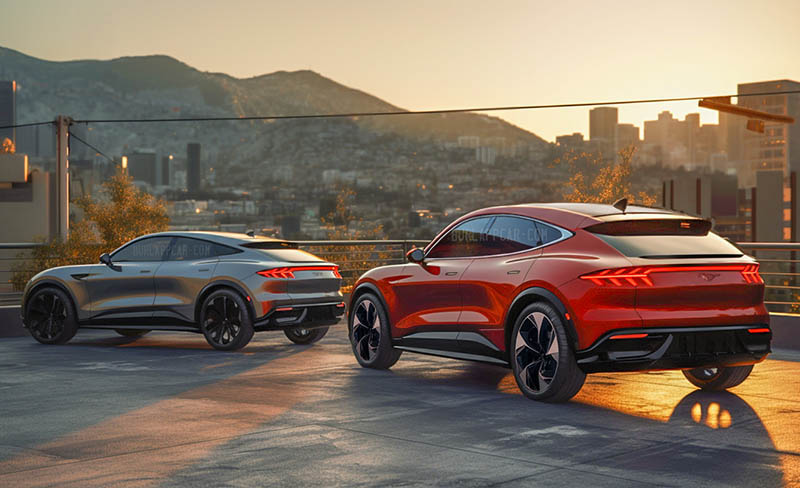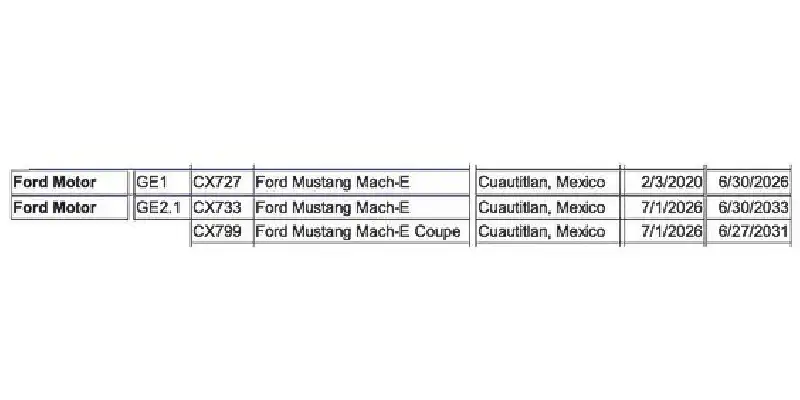 The internal document above was revealed a while ago and shows the end of production of the current Ford Mustang Mach-E scheduled for June 2026. That means the current model will be with us for another 3 years, with a possible mid-cycle facelift coming next year.
As you can see, a new model called "Mach-E Coupe" will be added to the second generation. It's also interesting to see it will also be produced until 2031 while the regular second-generation Mach-E will make it to 2033. Although it could also just mean a move from the Mexican factory to another production facility in 2031 and not a cancelation of that model.
So far the rumor is the next Mach-E will use a new platform, and we already know it will use Tesla's NACS charging plug. The current Mach-E will get a software update and an adapter next year in order to use the Tesla system. Starting in 2025, all Ford EVs will come with the NACS charging plug built-in.
The illustration above shows what a next-generation Ford Mustang Mach-E and its new Coupe version could look like.