2024 Ford Bronco Sport
Last Updated: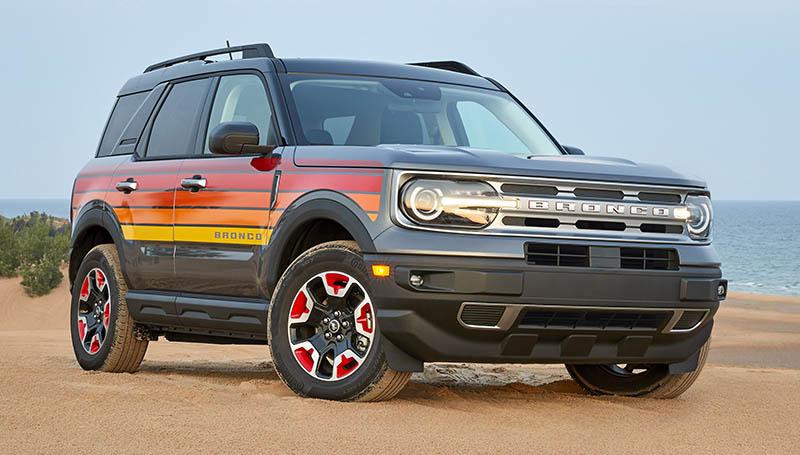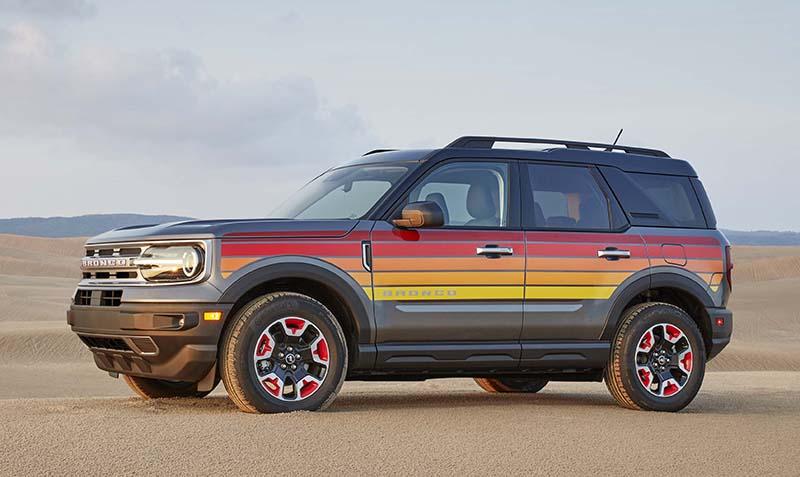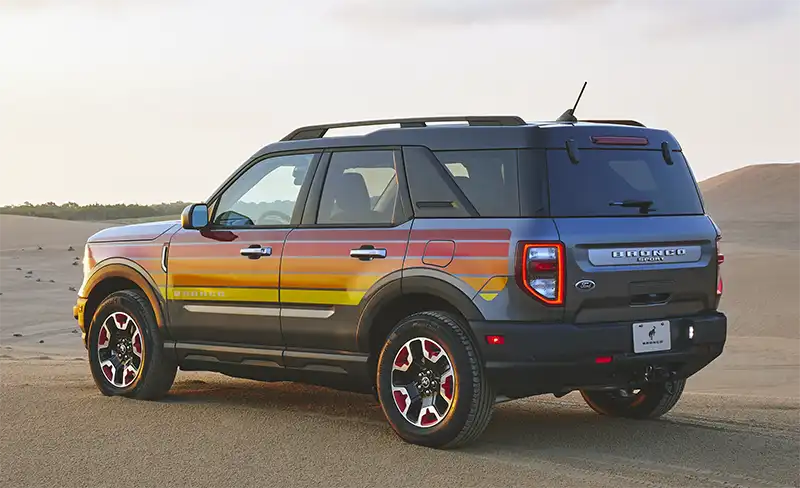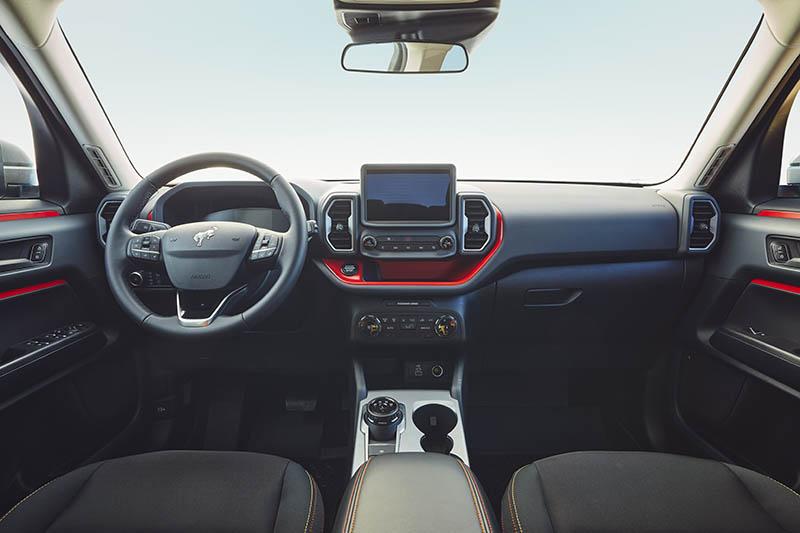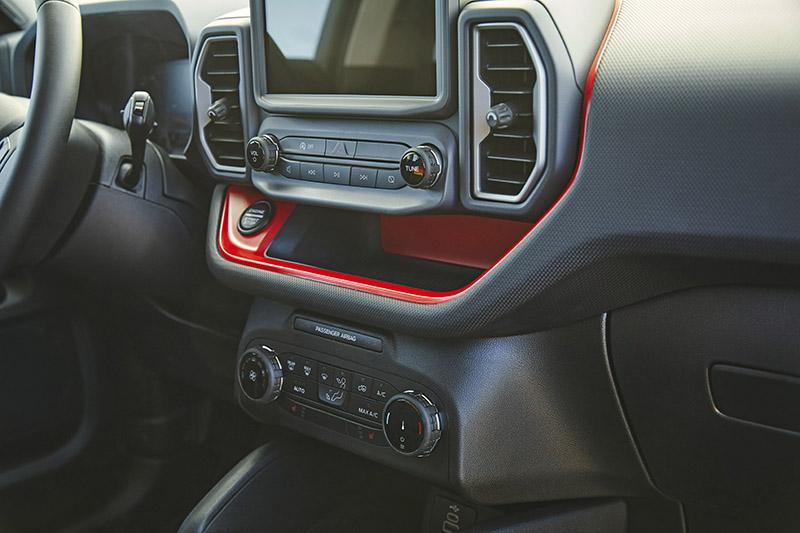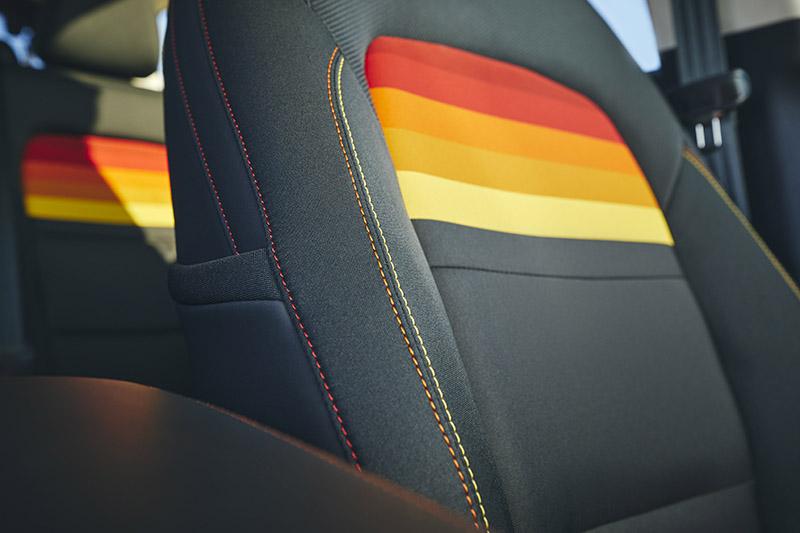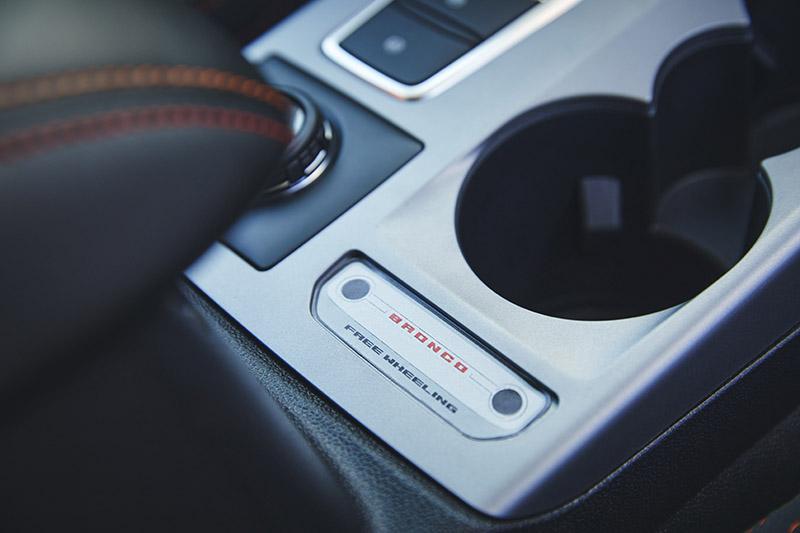 Ford just came up with a fantastic "Free Wheeling" option for the 2024 Bronco Sport. And just like the "2023"Heritage" versions they started offering for 2023, it looks fantastic.
The vintage 1970s colors on the Bronco Sport are just a perfect idea. The "Free Wheeling" dates back to a package Ford introduced on the F-100, F-150, Bronco, and Econoline in the late 1970s. These "Heritage" packages are a perfect fit for the Bronco and Bronco Sport. And just show everyone it is possible to come up with really cool and fun colors for a modern car.
"Bronco Sport Free Wheeling special edition also adds a silver-painted grille with two-tone Bronco badging and a modified lower front end insert. Rounding out the exterior changes are a Shadow Black roof and 17-inch high-gloss black wheels with red accents."
For 2024, Ford also offers a "Shadow Black" color package with 17-inch black wheels. But really, who needs another SUV with black wheels…
The interior also gets super cool seats. Even though I'm not a fan of black interiors, I really love this. And no leather! The bad part is the cluncky cheap looking dashboard of the Bronco Sport in general. IMO, it was outdated when it came out in 2021. While the "big" Bronco has a great looking interior, the Sport's dash has alwasy been really unatractive to me. An interior like this with fantastic colors really deserves a much better dashboard. I though it was coming for 2024, I guess we'll haveto wait a bit longer. Same thing fot the Hybrid or PHEV…
The "Feee Wheeling" package is not a cheap upgrade at $2500 over the base model or $33 700 plus destination. But in a sea of no fun/invisible SUV boxes out there, I'd say its well worth it!Congratulations to Ford for keeping fun colors and the cool 1970's retro feel alaive.