2025 VW Tiguan
Last Updated: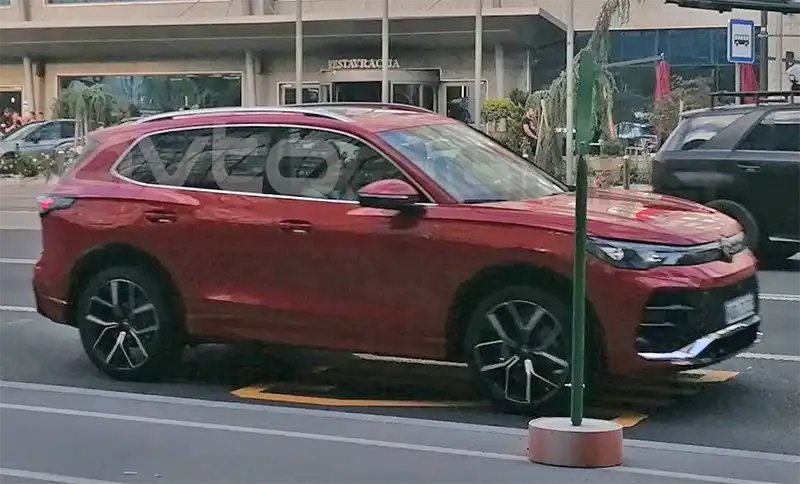 By the time we finally see the next-generation VW Tiguan, there will be no surprises.
We've already seen the official teaser shots from VW, showing the whole thing, inside and out, covered in a camouflage wrap. Now we see this new one uncovered, caught during a promo shoot, and it basically looks very generic.
And not that much more modern looking than the current generation. This is something that will be 100% invisible right after it comes out. It also looks like a lot of current Chinese SUVs to me. And the chrome bit on the bumper is just too much and looks very unrefined.
This will be the last ICE Tiguan generation and will use the same platform as the current model. And probably the same engine, at least in the US, where VW is not selling Hybrids or PHEV models.
VW sold only 71 000 Tiguans in the US last year. Down from 110 000 in 2021. So far, most of VW's efforts in the US have been concentrating on the ID.4 EV, which has recently seen a surge in sales since it is now built in the US and qualifies for federal incentives. The 4-year-old ID.4 already looks more modern than the upcoming 2025 Tiguan…
There's also a rumor about the US not getting the new generation Tiguan, which apparently will only come in a short-wheelbase version (The US is only getting the LWB model). A larger Chinese VW model called Tayron will probably morph into the 2025 Tiguan for the US.
Either way, don't expect anything futuristic or remotely modern…