2025 Toyota Camry
Last Updated: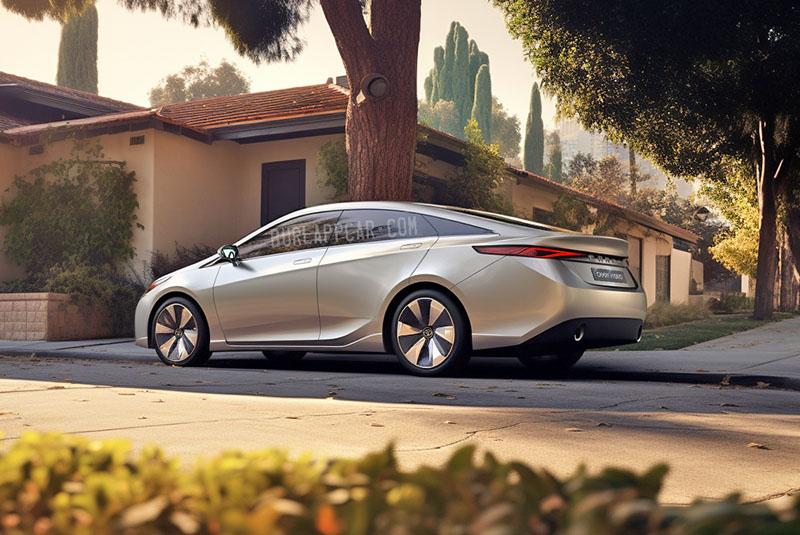 The next-generation Toyota Camry is scheduled to appear at the 2023 Los Angeles Auto Show this coming November.
I am actually surprised we don't see more illustrations of what it could look like. And so far, no spy shots either. Toyota is great at keeping their future models a secret, as they did with the 2023 Prius. I remember we only saw a few spy shots about 2 weeks before the real thing came out. Quite a contrast with brands like Hyundai/Kia or Mercedes with testing prototypes spied for many months or even years before the launch.
This new illustration shows a fastback design, and still probably not a hatchback, of course, like the new Accord. Speaking of the Accord, I don't think it would take much for the new Camry to look better. And I really hope Toyota seizes the opportunity to give us a stunning-looking Camry this time around. (unlike the one in the illustration). Like they did with the 2023 Prius.
Like most other Toyota models, it will be available as a Hybrid and PHEV. I also think there is a change the regular Hybrid powertrain could be standard this time. Giving the new Camry an advantage over its competition. One thing is certain, the V6 will not make it back. If you like your Camry super smooth and quiet, act now. No matter how good the 4-cylinder Hybrid and PHEV will be, it's just not the same. (Except for the few EV miles of the PHEV)
Unlike other sedans in the US, the Camry is still a very popular model for Toyota with over 295 000 sold last year.