2012 Hyundai Veloster
Last Updated: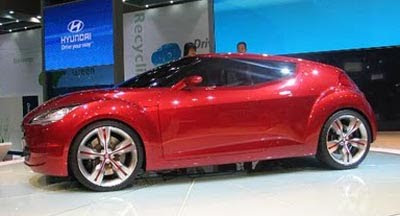 It looks like the production model could end up pretty close to the concept we saw back in 2007. (Red car)
I guess everyone will have a small sporty coupe now.
But unlike most of the other new models from Toyota/Subaru, Nissan and Mazda, the Veloster will be FWD.
So it will compete more with the Scion Tc and the Honda CR-Z.
The Veloster will be powered by a version of Hyundai's 2.0 Liter engine.