2011 Honda Odyssey
Last Updated: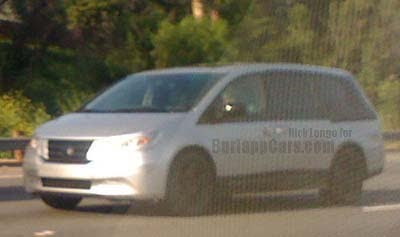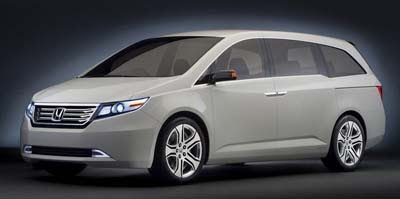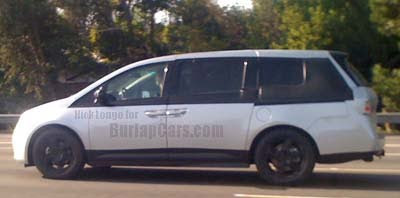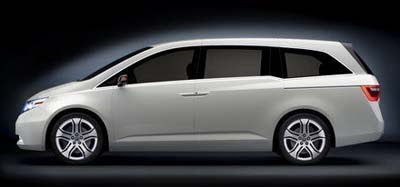 Caught in California by a reader .
Even with all the crappy camouflage on it, you can tell the production version will be very close to the really good looking concept.
The current Odyssey, is a great minivan, but one of the most boring design out there.
The next one will be quite another story.
A much better looking alternative to the new Toyota Sienna, and with a better reputation than the Chrysler/Dodge twins.
Honda is getting winner next year…
Many thanks to Nick for these.