2012 MG TF
Last Updated: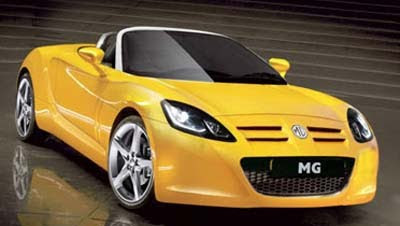 Or what it could look like…
MG's new Chinese owners really want to sell cars in the US.
A new version of the classic roadster could be the 1st MG in the US in decades.
The next model could use a small 2.5 Liter V6 also used in their Roewe 750 sedan ( Nee Rover)
One more "Chinese car coming to the US rumor".
We'll see…