2012 VW… Passat, the US version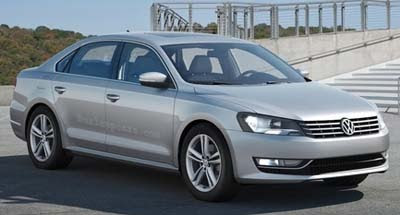 Here is the 1st official picture of the US Passat.
They have decided to keep the name for their all new, US built mid sized sedan.
Even though it is not the same car as the Euro model anymore.
And for once, I will say that this US model looks much better than the "revised for 2011" European model.
Engines will start with the familiar 2.5 Liter with 170hp.
The TDI and 3.6 Liter V6 will be options.
Base model will start under $20 000, much cheaper than the previous model.
Much more on this car very soon…