2012 Chevrolet Cruze hatchback
Last Updated: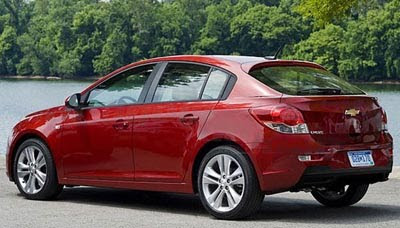 Still not sure if this is the real thing or not, although it does look very realistic.
The thing is, this car has a US license plate.
And GM has already said the hatchback version will not be sold in the US.
Unless they have changed their mind already.
The new Cruze is a very nice car, and this hatchback would be a welcome addition to the US lineup.
Competing better with the 2012 Focus line.
Let's hope this is for real…