2012 Kia Tam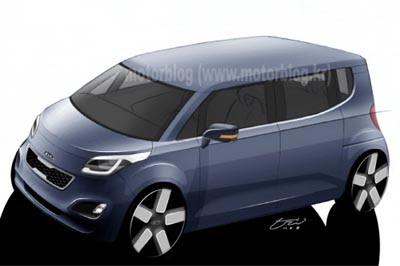 All we have so far is this illustration.
Which seems pretty optimistic when you compare it with the spy shots we've seen before of the actual thing.
This will be a really small car, probably not for the US, with a tiny 1.0 Liter three cylinder engine.