2012 Mini Coupe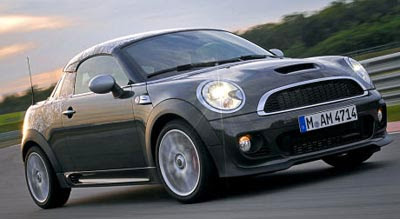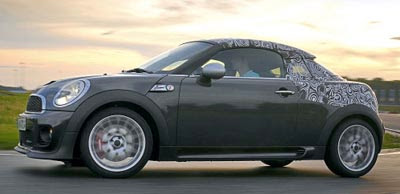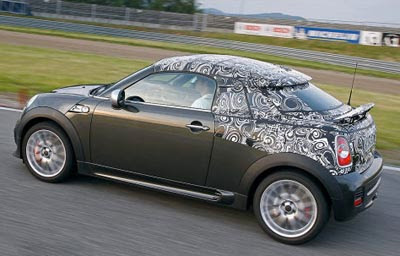 Even though these pictures are 'official", the car still have quite a bit of camouflage.
But you can guess through most of it, and actually see what the real thing will look like.
Which is pretty much similar to the concept from 2 years ago.
And I think this is one of the problems of the car. We've seen this design for 2 years. An all new "regular" Mini is coming out about a year after this. Which means this coupe will be based on the previous generation. Looking rather old.
On top of looking a bit strange already.
I am not sure the Mini designs lends itself well to a 2 seater car in the first place.
The rear is still a hatchback, which seems a bit weird.
A convertible version s coming out as well, competing mostly with the Mazda Miata. Itself being redesigned very soon…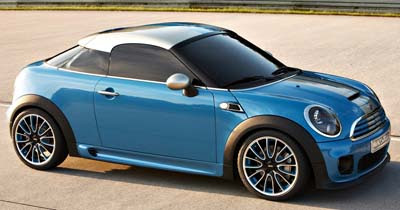 This is the original concept from 2009.