More pictures of the revised Hyundai Genesis Coupe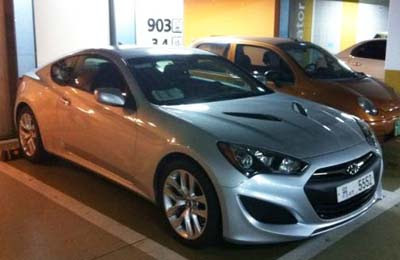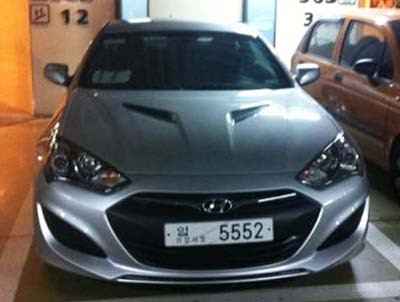 This looks to be a cheaper model than the one pictured earlier.
It seems to have less chrome up front and around the side window. So I'd say it must be a 2.0 Liter model.
I think the changes work. With a new interior and revised engines, the new Coupe is even a better buy than before.