2019 Lexus ES
Last Updated: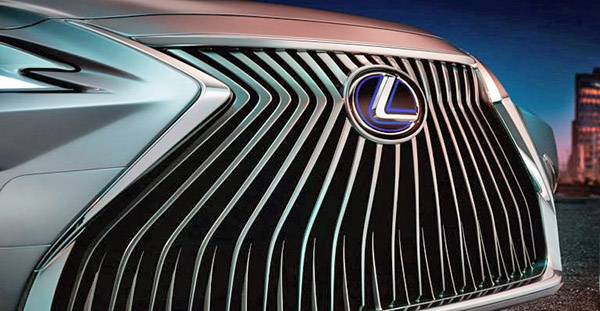 Here is the first official teaser of the all new Lexus ES for 2019.
We have seen this front end before (HERE) .
There shouldn't be much surprises. Even though Lexus officially says: "Expect the unexpected", about the new model. Unexpected would be a hatch. Which it won't have. Or an EV, which it won't be.
Lexus will probably not mess this one up (They never did so far)
As usual, it will be based on the same platform as the Camry/Avalon.
And as you can see here from the blue logo, the hybrid version will of course return.
Probably now closer than ever in price to the standard V6 model.
We will see the whole thing in just a few days.