2022 Honda Civic sedan: another illustration…
Last Updated: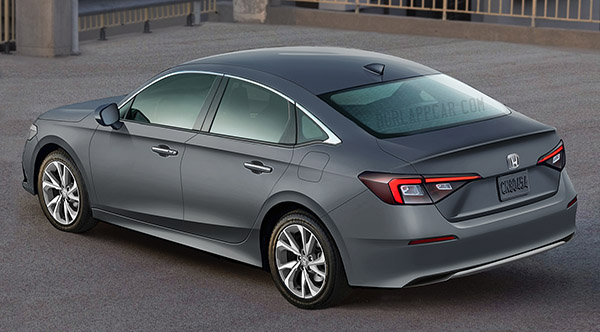 Again, I do not think this is an improvement over the current generation design.
And I am not sure the 'small Accord' look is the way to go. At the same time, I really think the hatchback version (HERE), while very similar, is actually much more attractive.
The current Accord isn't selling as well as Honda had hoped, and this could actually hurt it a bit. Since it looks so similar for thousands less.
More on the new Civic very soon…