2023 Acura CDX: new illustration…
Last Updated:
Acura has been selling a compact SUV in China since 2016. The small CDX. Even though you would think they could make some money selling it in the US, they have not sold it in the US so far.
But there is a rumor about the next generation making it over here. The current generation is related to the Honda HR-V. But uses a 1.5 Liter Turbo with 180 HP and a dual-clutch 8-speed transmission. Which seems more upscale than our HR-V.
As we know, there is a new generation HR-V due out in just a few months. (HERE, HERE and HERE ) A new Acura version could be out about a year later. This would be a logical replacement for the aging ( it came out in 2013!) ILX sedan.
But also a very logical model to get Honda's excellent 2.0 Liter Hybrid system used in the Accord.
Will they be smart enough to do this?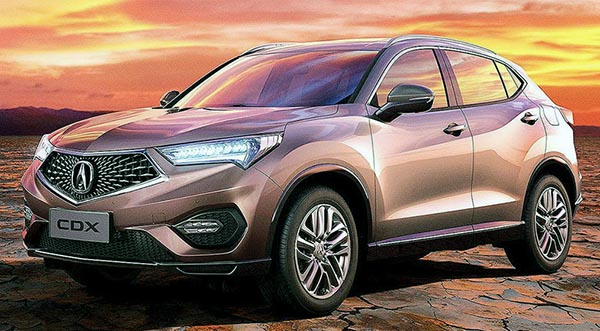 This is the current Acura CDX.