Toyota bZ4X: the 21st Century Camry…
Last Updated: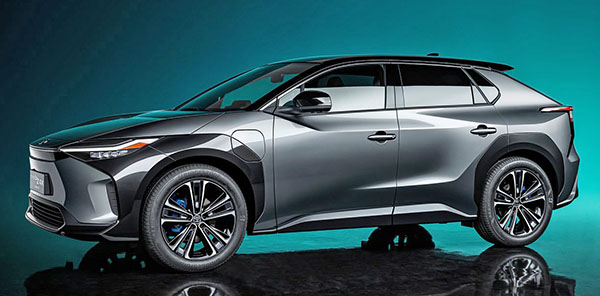 This car is a huge deal. The weirdly named bZ4X is Toyota's first mass-produced electric car.
And is not to be taken lightly. Toyota is a huge player. And this will be pushed by the huge "Toyota machine" in the next few years.
It is based on an all-new platform that will spawn over 7 new models by 2025.
VW is now in the process of launching its ID4 everywhere. But Toyota has a huge reputation for reliability that VW doesn't have.
The design is very close to the RAV-4. Which sold almost 450 000 units in 2019. So tons of people like that shape and design.
Designing their first EV with such a familiar shape could be a stroke of genius. Unlike VW whose ID4 design is being criticized by many VW fans.
And look at the interior. It is very modern and actually quite simple (Toyota isn't Tesla and the stupid yoke wheel will go)
But more important, it is not fancy or expensive looking. Meaning the bZ4X will be affordable.
Probably competing in price with the VW ID4. (which starts at $40 000) or less.
If Toyota can offer a longer range for the same price, on top of their reputation, this will be very popular indeed.
They will introduce smaller and larger models in the next few years, but this one will probably be the most popular.
I think this will be very, very good for Toyota. Now, about that name… Really…
On a weird note:
Somehow, Toyota has published interior photos of the car with a stupid "yoke" steering wheel. And others without. Which is strange. Since I don't think they would pull a Tesla and actually offer such a stupid/dangerous gimmick…