2022 Honda Civic Touring: test drive coming up…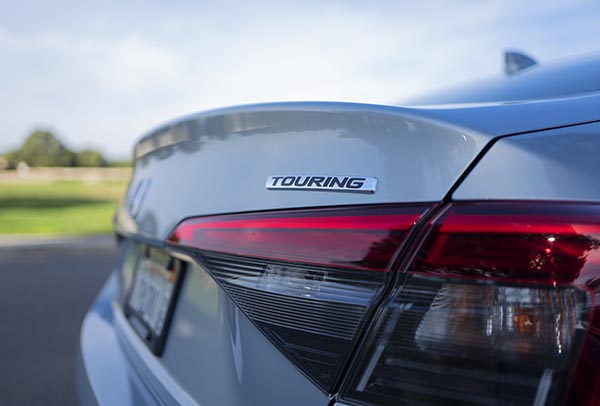 I will be driving a new 2022 Honda Civic Touring this week. After driving the
Sport model
with the 2.0 Liter engine, I am really curious about the new top-of-the-line Touring model with the 1.5 Liter Turbo.
So far, the CVT drone is still a big problem. Unless you drive the car very gently. Just like the previous generation, and the current base 2.0 Liter. The tires are also similar to the sport model, so the ride isn't any smoother or quieter. Which is a bit disappointing on a more "luxurious" version.
But the 12 speaker Bose sound system is worthy of the Bose name (which is not always the case)
I will try to answer any questions you might have about the Civic Touring.