2023 Acura Integra: new pix…
Last Updated: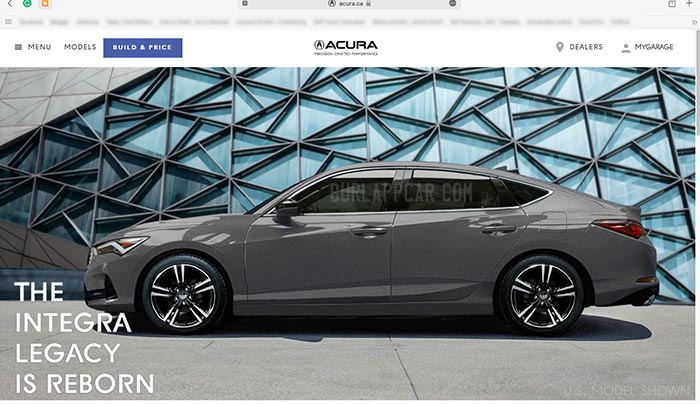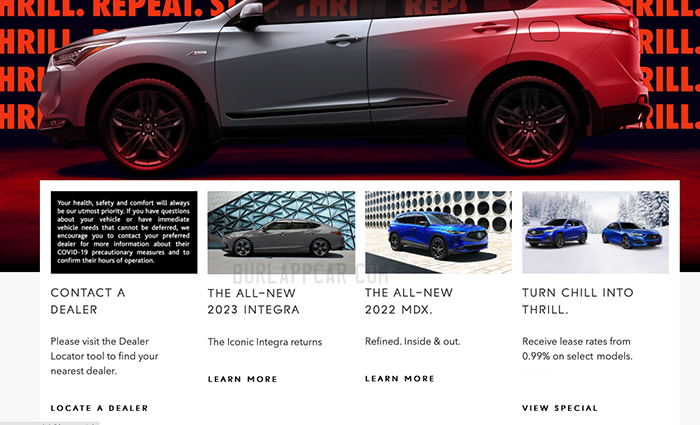 Apparently, this was on the Canadian Acura site for a short while. (sent to me by a Canadian reader)
Although I did check the site and cannot see any of these photos anymore. But that does happen a lot. (Like with the new Lexus NX). Someone is just testing the new photos on the site for a while. Or something like that…
The car does look like the production version of the Acura Integra concept we have seen recently. The wheels also match the teaser we saw before the concept.
It looks like these teaser images were of the production car and not the yellow concept with the weird (horrible) graphics. For some reason, although we know this is based on the 2022 Civic hatchback, it looks a lot like the Acura TLX. Which, I guess is what Acura was going for. A smaller hatchback version of the TLX, at least visually.
I think the production version will look a lot better than the concept. As a matter of fact, I think it was a mistake for Acura to show us this weird-colored fake concept instead of the production model. From one of the teasers, it looks like the Integra will also get its own interior. We already know that a 6-speed manual will be available. But I just hope the CVT was replaced with a regular Automatic. I am not sure if Honda can match their 10 speed with the 1.5 Liter Turbo or not. (it works great in the Accord 2.0 Liter) But that CVT is just plain bad. Especially in a more expensive car that will start at above the price of a loaded Civic.
While the 6 speed is cool, you just know it will most likely account for less than 5% of actual sales. And will probably be impossible to find anyway.
Just like the Accord Sport, it won't last…
(Thanks to a reader for the pix)