2023 Hyundai Palisade: new photos…
Last Updated: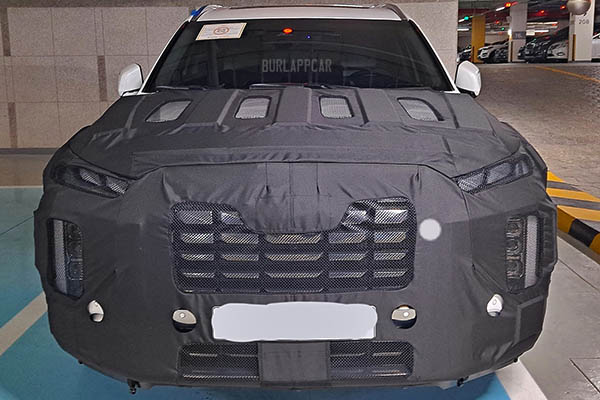 The revised Hyundai Palisade SUV for 2023 seems to be just around the corner.
Which could be an improvement over the sea of cheap-looking chrome on the current version.
The powertrain isn't expected to change. And I haven't heard of a hybrid option…
Inside, it looks like there will be a new steering wheel design. The console seems pretty much the same. The vents above it could be redesigned, it's hard to say.
Since we can't see much else, it could still be getting a new dash as well. Or not.
With almost 82 000 sold last year, the Palisade seems to be a hit for Hyundai. And it is surprisingly more than the 75 000 units of the Kia Telluride. (it was the opposite in 2019)
But none of them even come close to the Toyota Highlander with over 212 000 sales last year.
(That's actually crazy…)