BYD electric convertible: new photos…
Last Updated: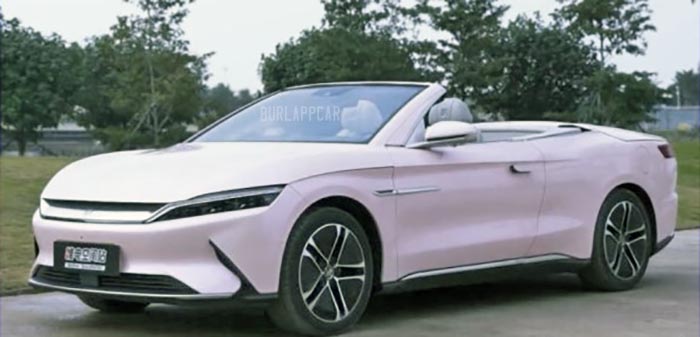 This new electric convertible is based on the new Han EVsedan. Which starts at around $33 000 in China. So what we see here could actually be an affordable 4 seater electric convertible.
Although that market will probably "just" be China.
Since the Han EV doesn't seem to be sold in other markets so far.
Sure, the proportions are a bit weird and the design is OK. (kind of a new electric Chrysler Sebring) Plus, that convertible hardtop is very "15 years ago".
Still, I really like that some people around the world aren't giving up on the convertible body style.
Especially during this major transition to "all-electric".