What could have been: VW ID.Buzz pick-up…
Last Updated: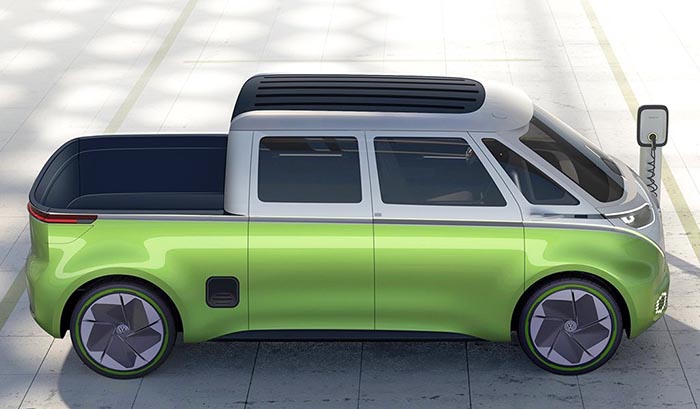 This is obviously a few years old. based on an early version of the ID.Buzz concept.
And it looks great. VW released this to show they were really working on a different version of their new electric van. This is a great idea. Especially for the US market.
But the price of something like this could kill it. While the Ford Maverick is a huge seller. Hyundai only sold around 10 000 units of the Santa Cruz last year. It seems people don't mind getting a more car-like pick-up if it's cheap enough. The Santa Cruz is much more car (crossover) like, but also much more expensive than the Ford.
Something like the cool EV above could end up costing well over $50 000. ( no price info on the regular ID. Buzz yet) Quite a bit of money for a cool/fun toy. Although it looks like it could also work as a family car. And the Tesla Model Y now starts at $63 000.
Who knows, maybe there's a market for this…