2023 Honda CR-V: early photos…
Last Updated: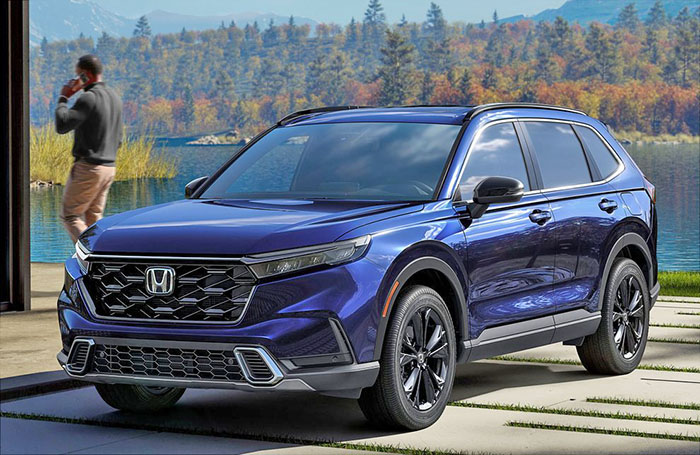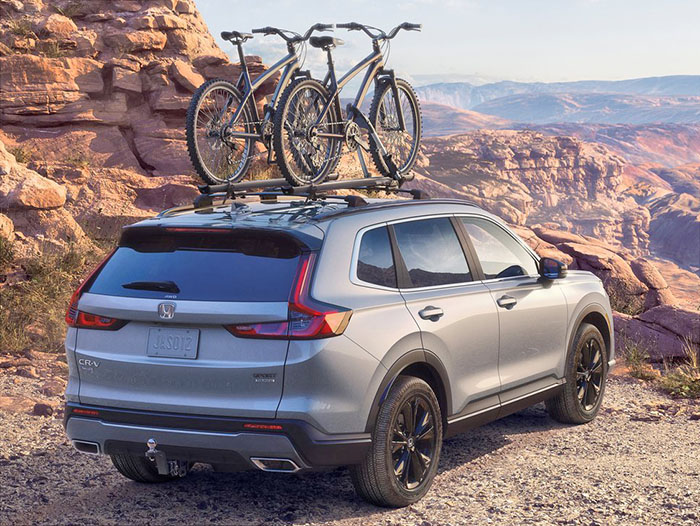 Honda has only released official photos of the Sport Touring version of the all-new 2023 CR-V.
Showing its intention to make the CR-V look a bit more outdoorsy. Which is kind of ridiculous. Since no matter what, this won't look like a Ford Bronco. I also think it doesn't match what people want in a CR-V.
There are 4 versions of the new CR-V:
EX. EX-L, Sport and Sport Touring.
As you can see, the regular Touring is gone. The top of the line is now their Sport Touring pictured here (with these tacky black wheels)
Honda has claimed they will push the Hybrid versions of the new CR-V and upcoming new Accord.
For 2023, the Hybrid powertrain is standard on Sport and Sport Touring, but not available in EX or EX-L.
So if you want to save gas, you also have to get the fake off-road look. (And the black wheels?)
The exterior is more formal than before. Following Honda's trend of "flatter hoods" with their new generations of cars and crossovers. And a larger panoramic sunroof is still not available in the US.
Otherwise, the EX and EX-L get the same 1.5 Liter as before. And the Hybrid loses a little bit of power while producing a bit more torque.
The
current CR-V
was in desperate need of an upgrade. The
new HR-V
is surprisingly upscale and refined. Which means the new larger CR-V could feel much more upscale and refined than ever before.
I just don't get the new Sport versions. And especially not offering the Hybrid option for all versions…
More info and pix very soon.