2023 Toyota Crown: early official photo…
Last Updated: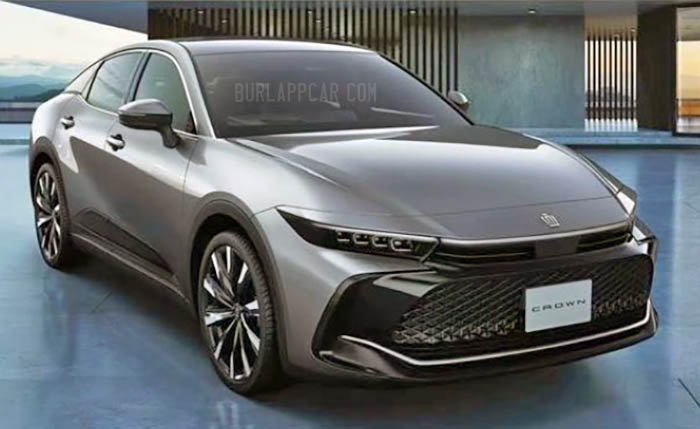 As expected from the teasers, the all-new 2023 Toyota Crown looks like the patent designs we saw earlier.
A raised-up large hatchback sedan that will be marketed as a cross between a sedan and an SUV. Early specs also mentioned a 2.4 Liter Turbo or a 2.5 Liter Hybrid. Which sounds exactly like almost all recent Toyota and Lexus models. Meaning a PHEV version is on its way. And it should get more range than the 37 EV miles on the NX. And there is still a rumor about a full EV version available later on.
That's all pretty good news. Also good to see that not all versions come with a black hood.
The official presentation for the new Crown is tomorrow, so I will be posting more very soon.