2023/24 Mazda CX-80/90: new illustration…
Last Updated: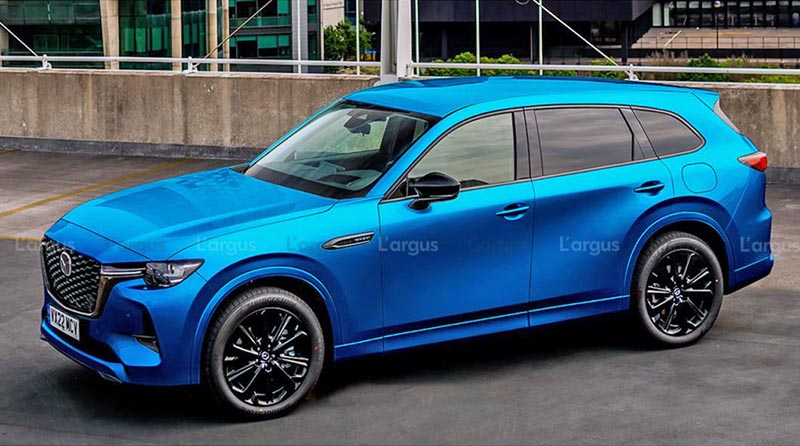 With European plates, this is supposed to show us what the CX-80 will look like. Which is basically a longer CX-60 with a 3rd row of seats.
From spy shots and videos we've seen, the US CX-90 might actually look the same, or almost. Which is pretty sad. Since the non-US CX-60 already looks pretty old. At least to me, the good old CX-5 still looks a bit more modern.
I'm really not sure who this would be for. Mazda is in the process of "moving up-market'. Which means above Toyota and Honda. More like Acura and Infiniti? More like Volvo even?
While the Acura MDX looks pretty conservative, I still think it looks much nicer than this. And the upcoming Volvo designs will just be far above this old fashion shape from Mazda.
Good luck. I guess…