2024 Honda Accord: illustrations…
Last Updated: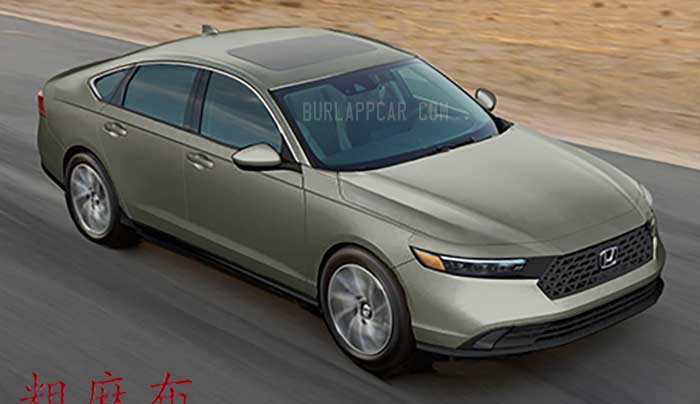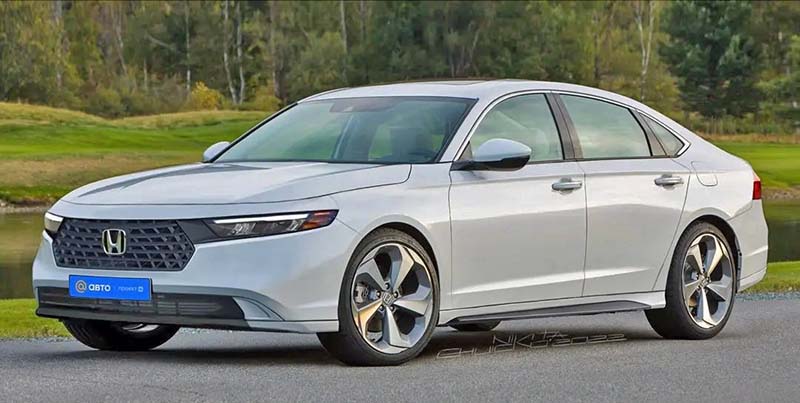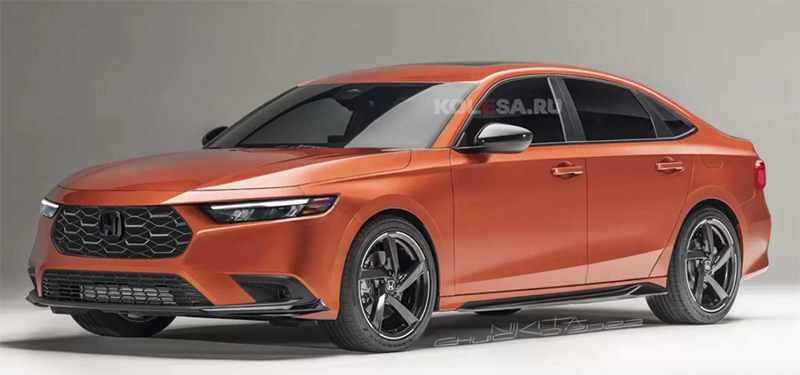 With all this news about the 2023 new Honda models, like the CR-V and Pilot (and even the 2024 Prologue), we almost forgot the upcoming new Honda Accord.
The Accord sedan is still a very popular model for Honda. With over 202 000 of them sold last year. (More than the previous year) We've seen official patent designs before. So we really have a good idea of what it'll look like already. Mostly a more conservative design than the current generation. Which is what they did with the 2022 Civic.
The top 2 illustrations above are obviously from the patent illustrations. And they probably look very, very close to the real thing (although Honda will not use the same wheel design as the current generation, as shown on the white car). The 3rd one just looks too bland. And doesn't reflect what we already know of the car's final design.
I really hope they don't use the lazy tablet design for the interior, but I know they will. Since they've been putting it in everything in the past 2 years. And even in the upcoming 2023 Pilot. Which is really too bad. The current dashboard is still very nice. As a matter of fact, the current Accord might still be the best car in its segment. It's just a great sedan.
Honda has already mentioned the 2024 Accord. But only the Hybrid. At first, I thought it meant only a Hybrid would be available for 2024. But they had done the same thing with the CR-V before it came out. I think they will still offer the 1.5 Liter Turbo in the Accord. But the Hybrid could be getting a power boost and just replace the 2.0 Liter option.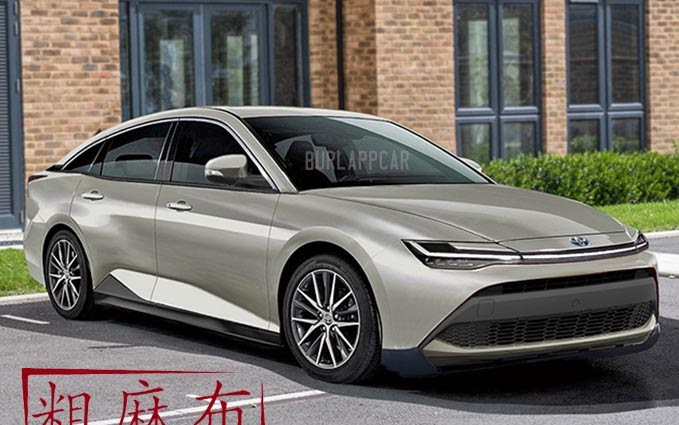 While speaking about the Accord, let's not forget the next Camry. Which will probably come out soon after the Honda. At over 313 000 of them sold last year, it is still a huge hit for Toyota.
Not sure if the Hybrid will be standard or not in the next generation. But it's already been done with the Venza and Sienna. Both are hybrid-only models. I really think it would be a gutsy and smart move to make the Camry a Hybrid only model.
One thing is almsot ceratain is a PHEV version. Just like almost every single Toyota model these days…