2024 Hyundai Ioniq7: spy shot?
Last Updated: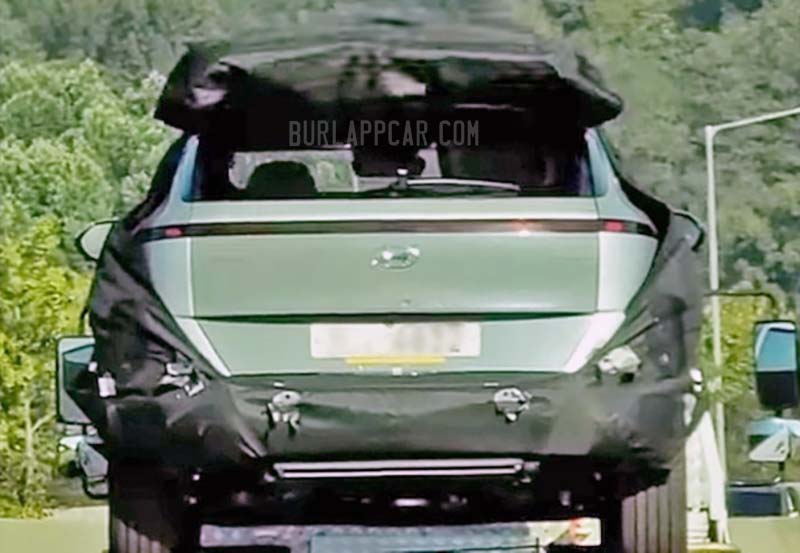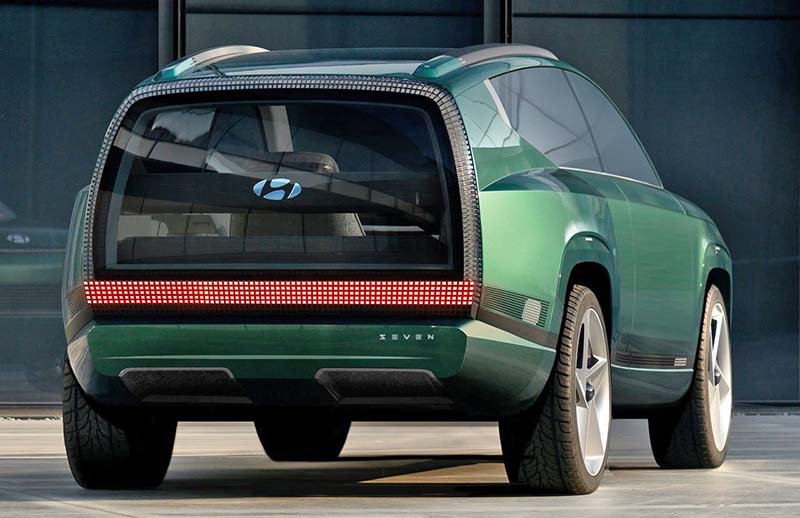 This new Hyundai SUV was just caught on a transport truck. I just assume it could be the upcoming Ioniq 7 3-row EV, but who knows.
It does look quite different from the Seven Concept we saw last year at the Los Angeles Auto Show. But that concept didn't really look like a production car at all. Especially from the rear (2nd pic). Plus, so far, the 2 Ioniq models, Ioniq 5 and 6, both have cool pixel lights. This obviously doesn't. Maybe something else?
It could also be the upcoming next-generation Santa-Fe SUV. But the lights on the Santa-Fe prototype seem to be much lower. And the whole thing is really square and blocky while the top photo shows a pretty smooth shape. It could also be the next Kona. Although it does look bigger than a Kona. It's just weird. The rear LED lights look a lot like the all-new Grandeur. Which would mean it's something upscale. maybe.
Something we're not expecting?
(Thanks to a reader "Mike D" for the pic)