2024 Hyundai Santa Fe: new illustration…
Last Updated: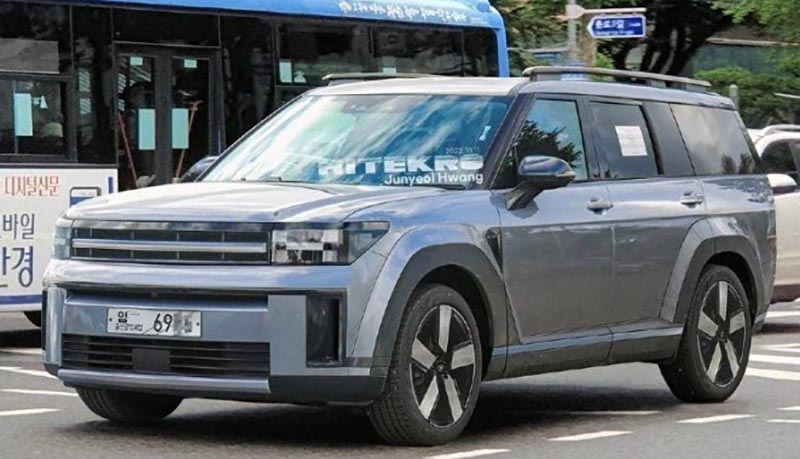 This new illustration shows what the redesigned Hyundai Santa Fe for 2024 could look like. Most of it seems to match the many spy shots we have seen in the past few months. Although some of it looks just too odd. Spy shots didn't show an upper grille at all. Or at least that area was always blocked by the camouflage. (Although a fake, non-fuctional grille is still a possibility).
The worst part is the weirdo fender flares that go into the front doors. I don't think you could even open the doors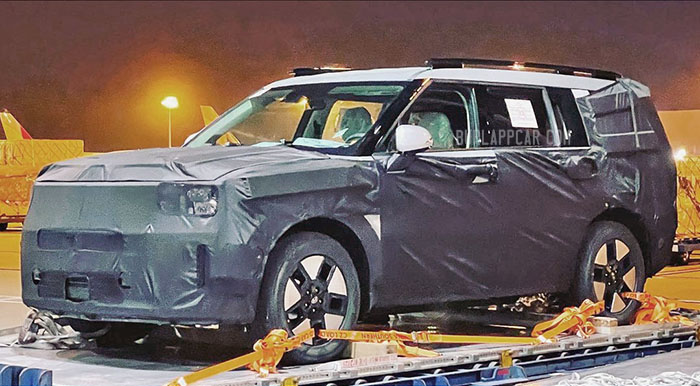 The mirrors also don't match the spy shots. And even the profile rear window.
Let's really hope the final product is much better…