2025 Ram 1550 REV: not a revolution…
Last Updated: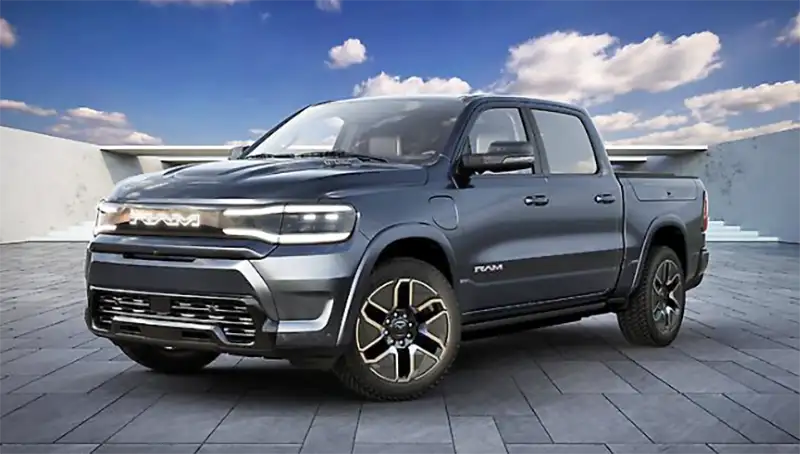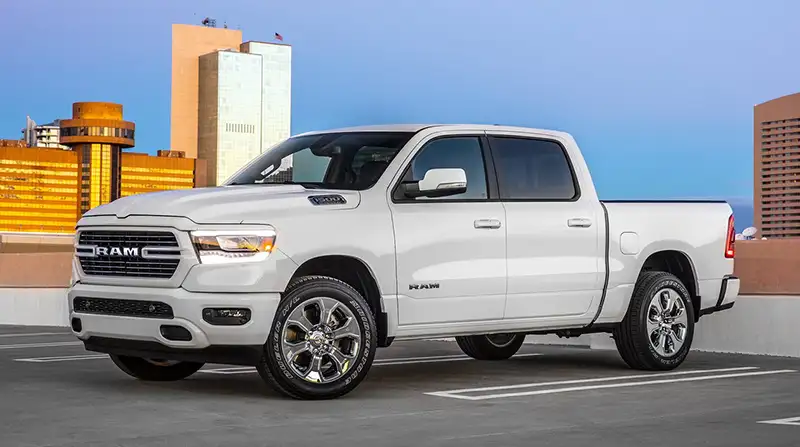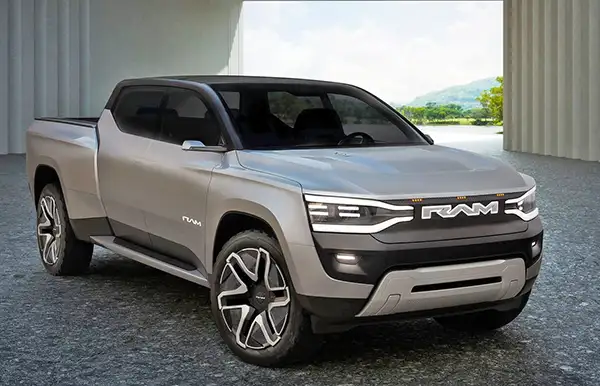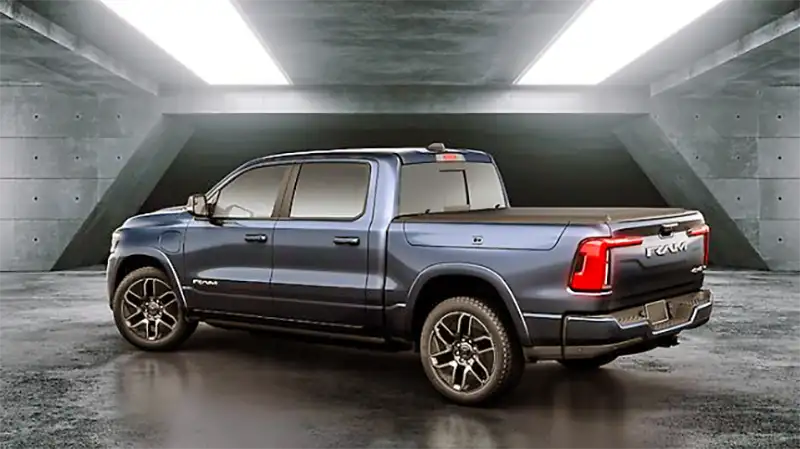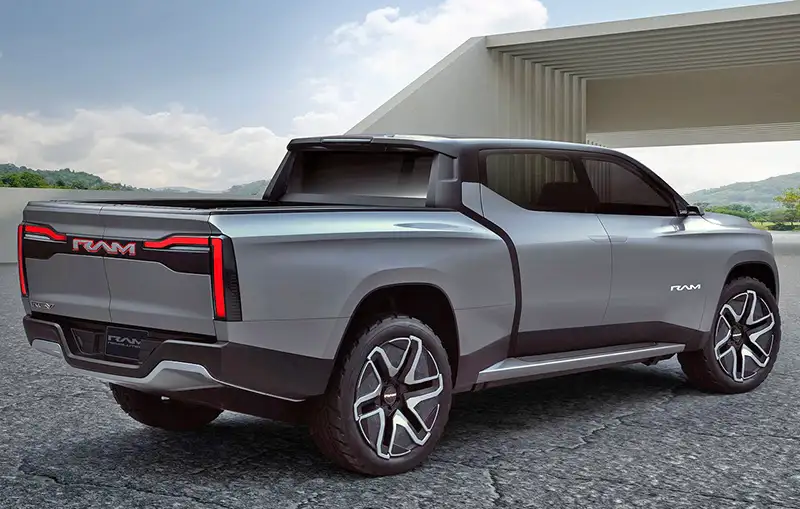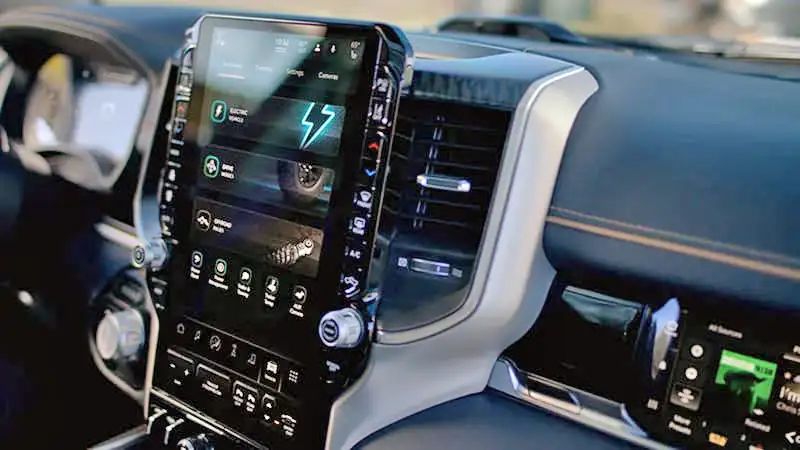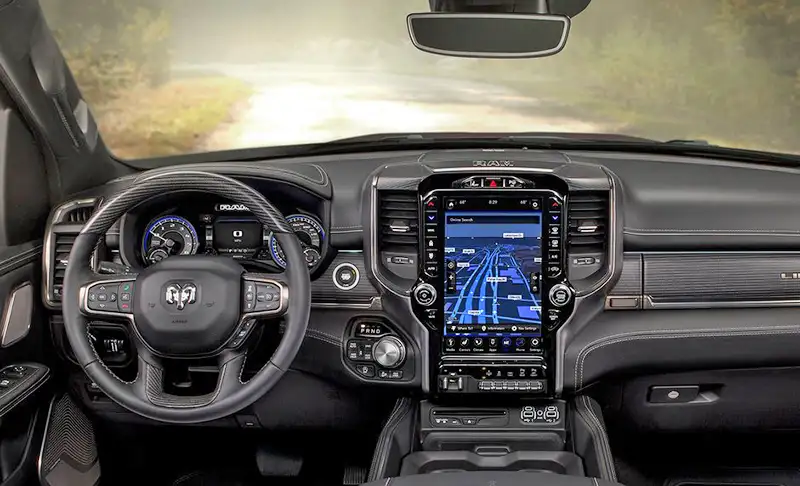 What a disappointment that turned out to be. It looks like the revolution will have to wait.
Just a few weeks ago, we saw the really cool and futuristic RAM 1500 Revolution concept. A concept that was officially described like this:
"At Ram, we've redefined what pickup trucks can be, and we will do so again by pushing past what competitors are offering by delivering the best electric pickups on the market." Or: " The Ram 1500 Revolution BEV Concept establishes how Ram will push past competitors". And this: "Of course, it's our new Ram 1500 Revolution BEV Concept that serves as a roadmap to our electrified future."
As it turns out, it was all BS. Ram just unveiled the production version of that concept, called the Ram 1500 REV ( I guess they still insist on it being a "REV"olution somehow). And it looks nothing like the concept we saw just a few weeks ago. It even seems like they're from different manufacturers. In no way was the concept a preview of the truck unveiled today. It actually looks almost exactly like a good old ram 1500 truck. Even inside! There are no specs yet, but it looks like they were able to shoehorn the regular Ram 1500's body panels on top of a revised platform. Or maybe the new STLA frame. Who knows.
It seems they went through monumental efforts to make sure that truck doesn't look new at all. It looks like the concept might have been designed way before, and maybe scared potential buyers in consumer clinics. Maybe Stelantsi decided to do a 180 and made sure it looked like a Ram 1500 instead. Since they already had that concept they could have decided to show it anyway.
Just imagine the Stelantis people, the designers, who had to talk to the press just a few weeks ago about how great the concept was. Knowing all the time the production version would look nothing like it. Just a few weeks later…
No one really expected the concept to go into production without any modification. But now one expects to see a straight electrified version of the 5th generation truck that came out 5 years ago. The Ram 1500 REV will start production at the end of 2024. Which is almost 2 years from now. Which will actually make it a 7-year-old design!
Sure, the Ford F-150 Lightning could be considered just an electric version of the F-150. Which it basically is. The platform isn't all new. And the design is very similar to the regular F-150. Which started production almost a year ago. But it was intentionally similar to the regular F-150 from the start. Ford never showed us some super cool concept they never intended to build.
After all, the Stelantis suits were saying about the upcoming electric truck for the past few years, the RAM 1500 REV is a huge disappointment. And, in almost 2 years, will not bring anything new to the table. Unlike what they were claiming.
Seeing these official photos of the new truck so soon after the concept almost seems like a joke. You know, the kind of fake photos we see on April fool's day.
Now, I'm actually worried about the fantastic-looking Dodge Charger EV Concept we saw a few months ago. Will the production version actually look like the old Dodge Challenger? And how about these really nice Jeep Concepts, like the Recon and the Wagoneer S EVs? Can we trust Stelantis with anything they show us?