New Hyundai Mufasa: official.
Last Updated: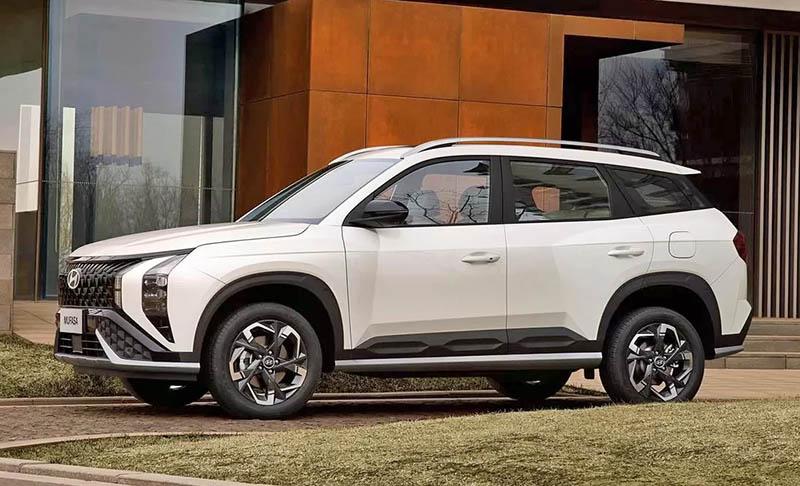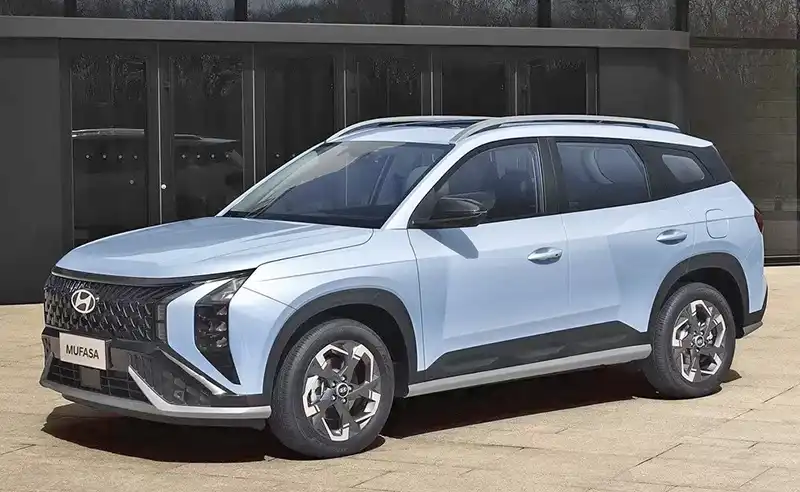 Just a few days ago we saw a few spy shots of this new Hyundai model, the Mufasa SUV. Now we get much better official pix. No interior photos were released today but we've seen it before.
And it does look really odd. Much more like a Mitsubishi than a Hyundai. It is about 7 inches shorter than the Tucson and almost 10 inches longer than the Kona. It's basically a shorter, more macho Tucson, A.K.A the Charles Bronson of Hyundai SUVs.
The front end looks pretty ghastly, even for an off-road-looking machine. I think it looks much better from the rearview. The small wheels don't help at all and for once I do prefer the more rugged version with the black wheels.
The new Mufasa will not be coming to the US since it is mostly for the Chinese and Indian markets.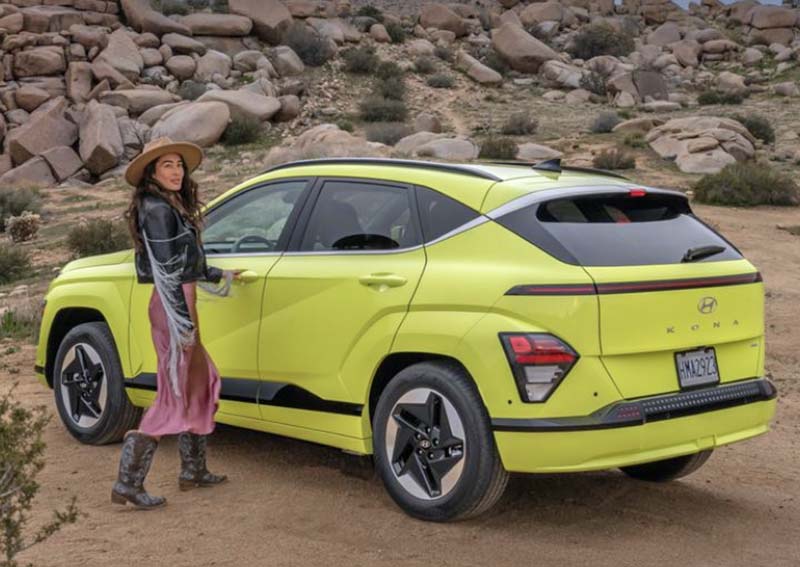 While we're on the subject of ugly Hyundai designs, I had never noticed (until I saw this photo) how horrible the rear end of the new Hyundai Kona looks. I mean really, this is not acceptable at all. These terrible-looking rear lights with the turn signal as low as they can be.
I guess it would look better if all the lights were included on the LED bar and the rear fenders were cleaned up. It seems most photos I've seen of the car were other versions with the black plastic cladding on the fenders where the lights aren't as visible.
Still, this is really bad…