Tesla Cybertruck: the frunk.
Last Updated: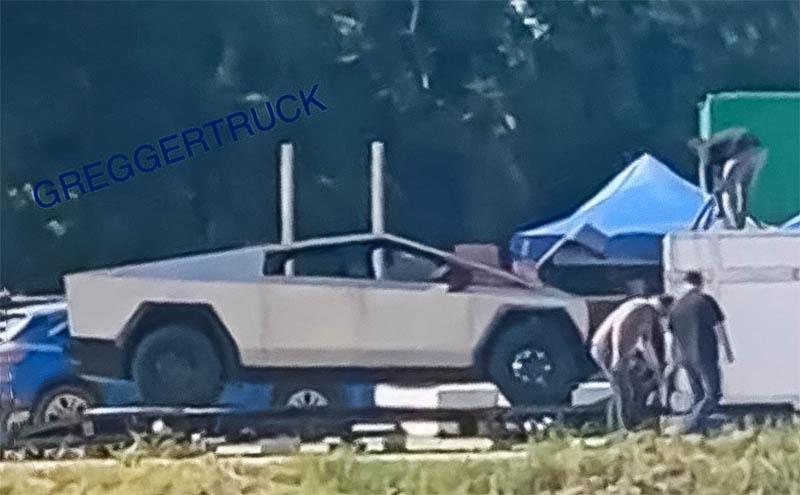 This new spy shot confirms rumors about the upcoming new Tesla Cybertruck. It will indeed have a front trunk.
Which was expected since all Tesla models do have one. Since the front hood is very short the opening doesn't seem that big. Nothing like the huge front hood from the Ford F-150 and Silverado EV. Still, Tesla has probably made it flat and very roomy.
So far, Tesla still claims they have over 1.5 million reservations for the new truck. Production will start very slowly at the end of this year and will ramp up in 2024. It will be built at the Austin factory currently has a capacity of over 250 000 vehicles a year. Although Tesla is soon spending $770 million to expand the already huge "Gigafactory Texas". The factory is already building the Model Y at a rate of over 210 000 a year. Even if they can build around 300 000 Cybertrucks at the Texas factory (on top of the always increasing Model Y production), it would take Tesla over 5 years to fill current orders. That doesn't include future orders. I know people are used to waiting years for their new fancy EVs from Rivian and Lucid and even many Tesla models a couple of years ago, but this is quite ridiculous. This could mean that if you ordered a new Cybertruck this month you might not see it in your driveway before 2028.
I can already see the many "over $100 000" Cybertrucks popping up on the used car market next year. At least there will be zero dealer markups since, you know… no dealers…