2024 Toyota Tacoma.
Last Updated: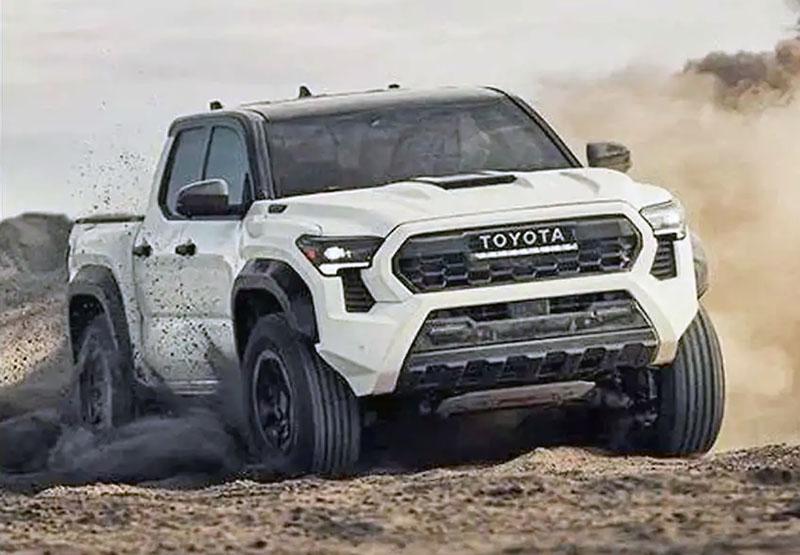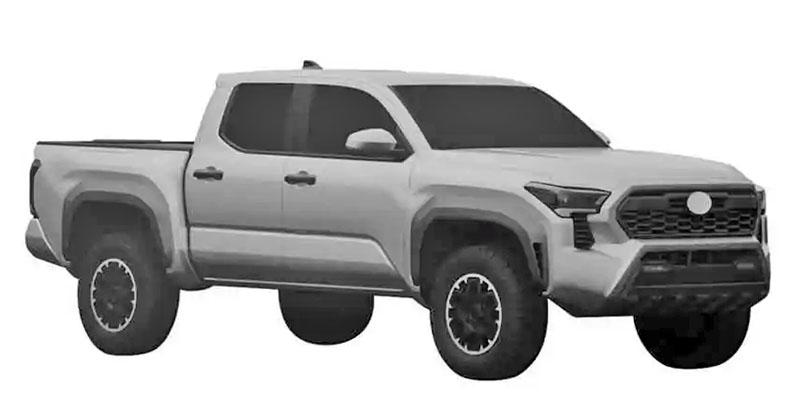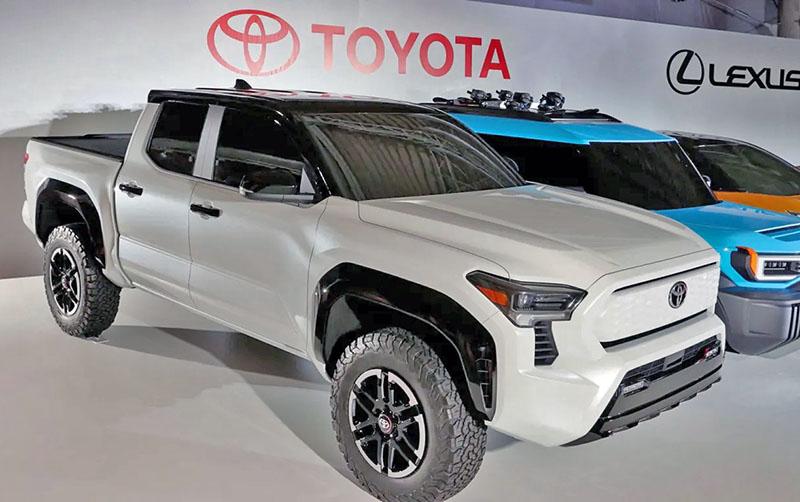 The new generation 2024 Toyota Tacoma is the worst-kept secret in the car business.
The top photo shows the real thing. Toyota has shown a few teasers in the past few days. Showing a removable speaker, and a 3 pedal set up among other details.
We already know at least one version will be a Hybrid, and of course, a manual transmission will still be available. But we first say that exact same truck back in December 2021. When it was billed as an EV ruck (bottom pic). A few months later, we saw patent drawings of the production version. And now an early leak of the real thing. Not only does it look like something that came out 15 years ago (at least), but we've all seen it for about a year and a half.
We will see the whole thing on May 19th