2025 Chevrolet Malibu
Last Updated: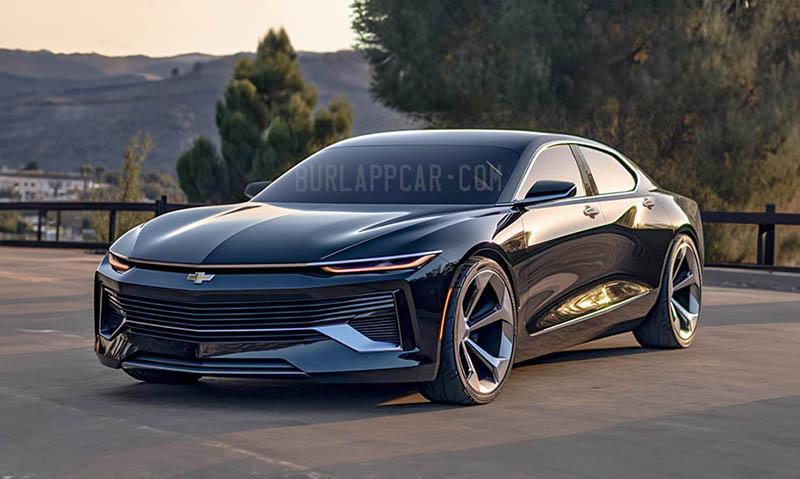 As we know, the Chevrolet Malibu sedan will not die with the current generation, and the next one won't be an expensive EV either.
Sedan sales have recently increased for a few models, but especially the Malibu. The current generation Malibu started production in 2015 and actually had a huge bump in sales last year. While only 39 376 units were sold in 2021 (down from over 102 000 the previous year) it jumped to 115 468 units last year. And it seems to be doing even better this year with over 37 000 units sold in Q1 2023 Vs. 25 682 in Q1 2022. You can see why GM put a new generation back on the table.
The last time I test-drove the current Chevrolet Malibu I came up pretty impressed. It still is a very nice, pleasant, and roomy car to drive. Smooth and quiet and good on gas too. Plus, not everyone wants an SUV, and not everyone can afford a super high car payment either. These mid-sized sedans are actually affordable to most new car buyers.
The 2023 Malibu starts at $26 100 and is still under $35 000 with every single option. This is cheaper than most of its competition. A brand new design would add even more appeal to the many price-conscious buyers. The 2024 Accord looks a little bit better in real life but is still not anything to rave about. The revised 2024 Hyundai Sonata is around the corner and later a new Toyota Camry is coming in a few months at the Los Angeles Auto Show. What GM needs to do is come up with a very good-looking design for the next Malibu. Something that doesn't try to be a Camry. The current platform will just be updated a bit but it just needs to "look" all new and desirable. A really cool design can always do wonders for an aging platform.
In an age of ever-increasing car prices due to a giant switch to costlier SUVs and now even more expensive EVs, it's refreshing to witness Malibu's success.