2024 Mazda CX-50 Hybrid
Last Updated: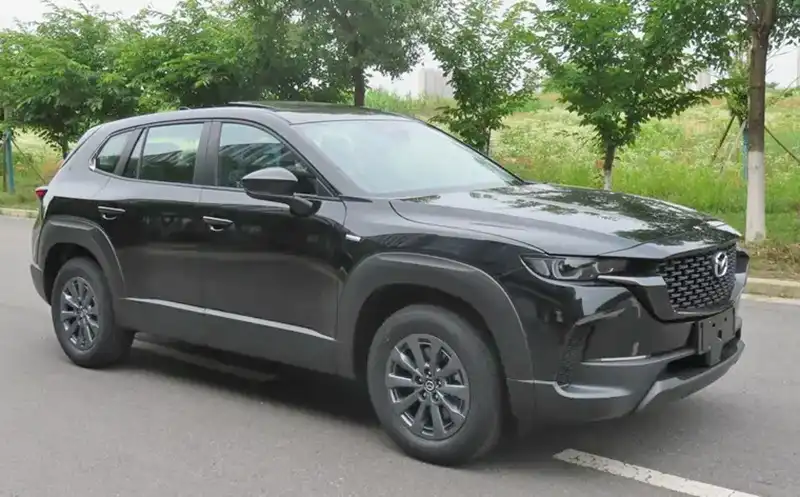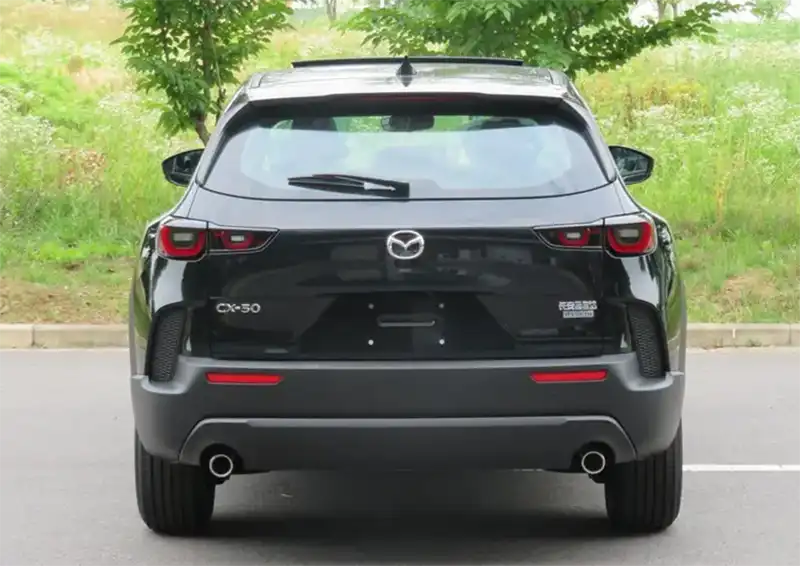 Mazda first mentioned a Hybrid when the CX-50 was unveiled in November 2021. The Hybrid powertrain was rumored to be sourced from Toyota.
These new photos finally show the actual Mazda CX-50 Hybrid model, in China. It is powered by a 2.5 Liter engine, which could mean something very similar to what Toyota uses in the Rav-4 Hybrid. No other info is available yet. But I guess that means the Hybrid could be on its way to the US pretty soon. And could maybe be introduced this fall.
On another note, these photos of a base model CX-50 show how bad the CX-50 can look in base trim. All the stuff we see online is always about the top-of-the-line versions the press is given to test. But these cheapo-looking wheels and the huge plastic cladding on the fenders look really bad, especially on the black car.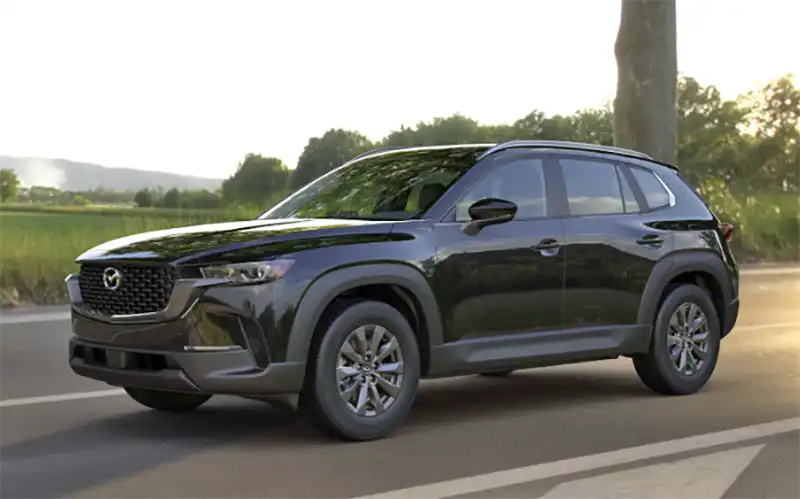 This is the base model for the US (from the Mazda site). I guess the wheels are a tiny bit different? But the plastic cladding seems to have been redesigned on the Chinese model. It's actually even bigger and worse than the US one above.
???