Future Mazda 6 & Mazda 2
Last Updated: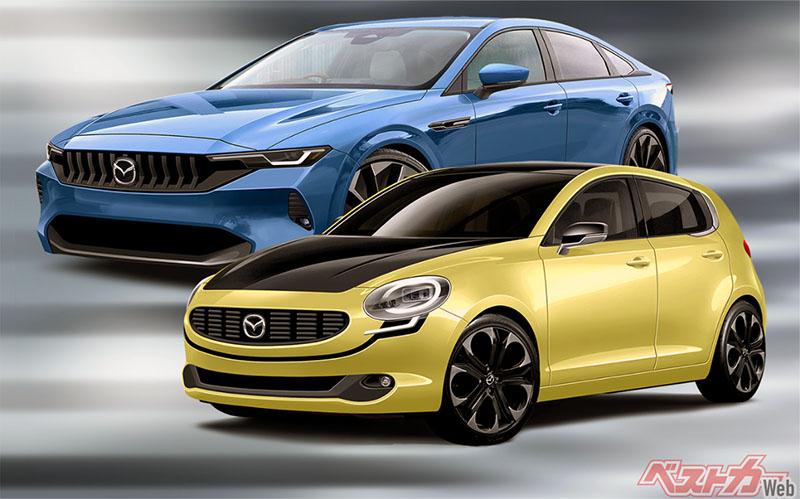 Just when you thought the Mazda 6 sedan and Mazda 2 compact hatchback were dead, a new illustration emerges.
For some reason, this illustration is not using any of the current Mazda design cues, which means it could be a bit old. The sedan does look more like a Toyota to me, as it resembles the Mirai. And the small hatchback looks like a Chinese car.
On top of that, I haven't heard anything about a new Mazda 6 or Mazda 2. Unless they come back to life as EVs in the future, I really think these are pretty much dead. At least for a while.