Lotus Emeya in the wild.
Last Updated: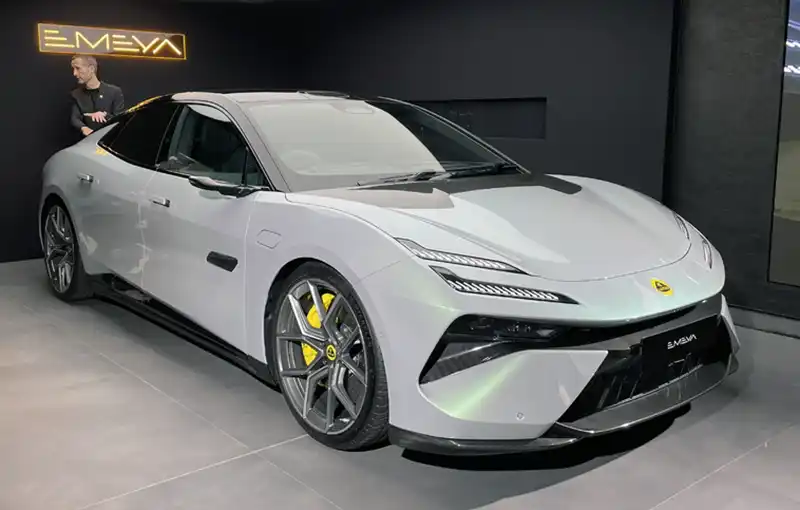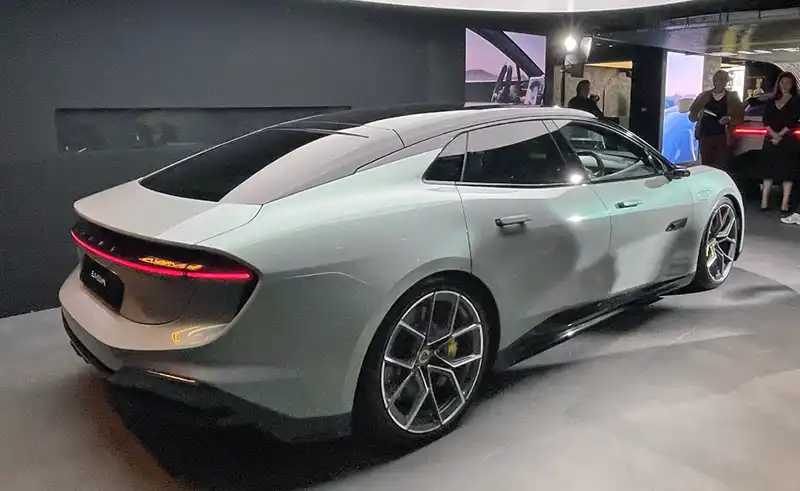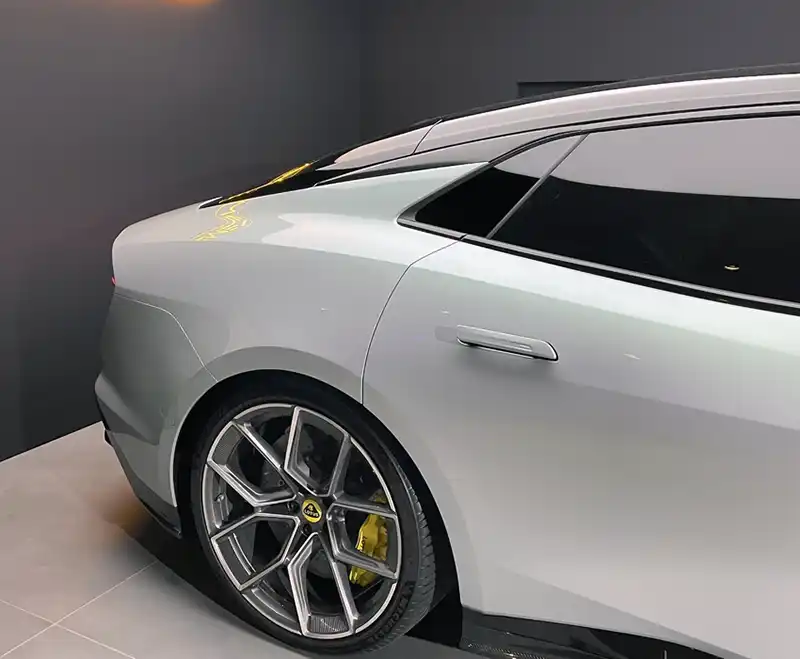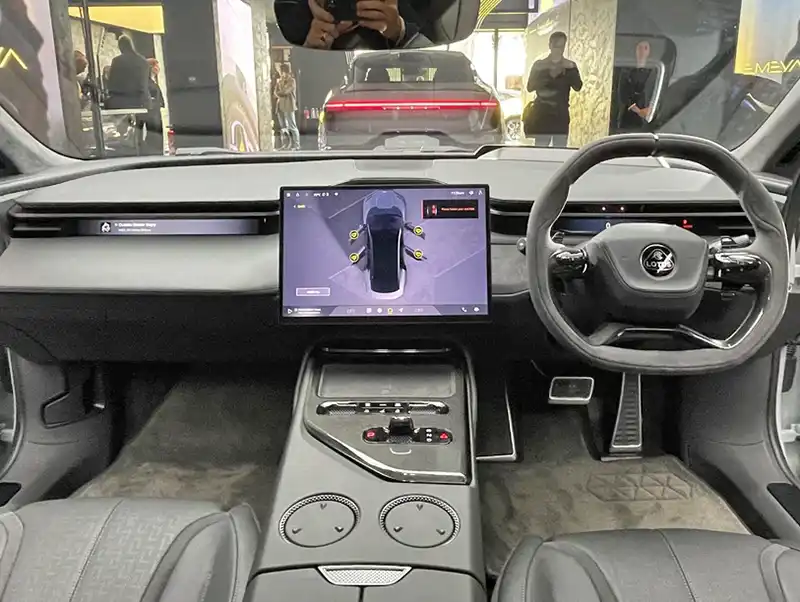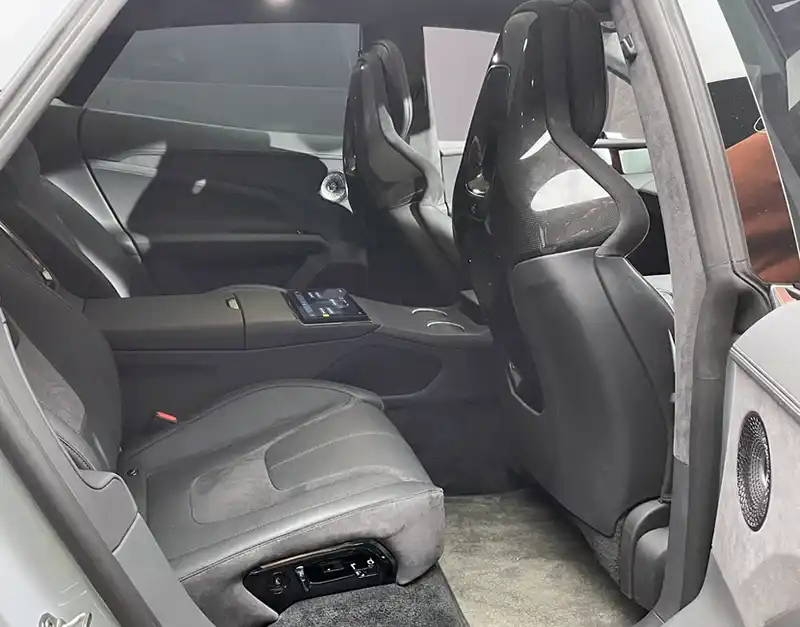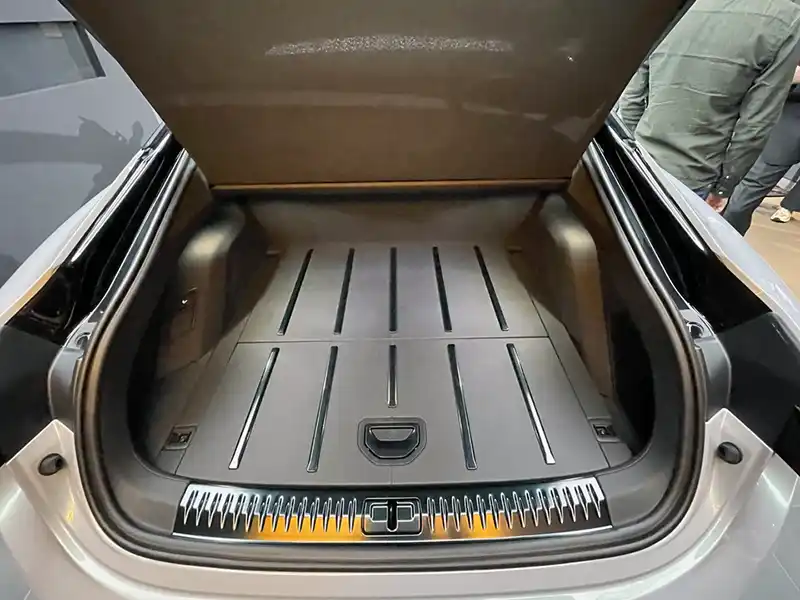 From every angle, the new Lotus Emeya sedan looks pretty stunning and impressive. You would think a high-end EV sedan would be pretty rare, but the new Lotus will be competing with the Tesla Model S, Porsche Taycan, and the Audi e-tron GT. A Polestar 5 is coming in a few months and later, a new GT sedan from Jaguar. The segment is almost getting crowded…
Just like the Tesla and Polestar, the new Lotus is a hatchback. With a truck that looks pretty roomy, although a bit shallow. And I wonder if there is more space under the floor. (The Emeya also offers a front truck.). The new sedan is offered as a 4 seater, pictured above, or a regular 5 seater with a rear bench.
The large 15-inch screen features Unreal Engine and can do some pretty crazy things. like showing doors or the windows opening in real time on the screen as you are doing it. Among other things probably more useful…
All the cars mentioned above are pretty new (or not even out) except the 12-year-old Tesla Model S. I wonder if Tesla will ever come up with a second generation or if the focus is now 100% on floating the market with much cheaper cars. Although, it now has a huge advantage over all of its competition: price. The new price for the Model S is $ 75,000, for a loaded car! Even the crazy Plaid molded is much cheaper than its competition at $ 90,000.
At $ 75,000, the big Tesla sedan is almost a good deal. (Although I still hear many complaints about its reliability Vs. newer Teslas like the Model 3 and Y…)