Tesla Model Y spy shot
Last Updated: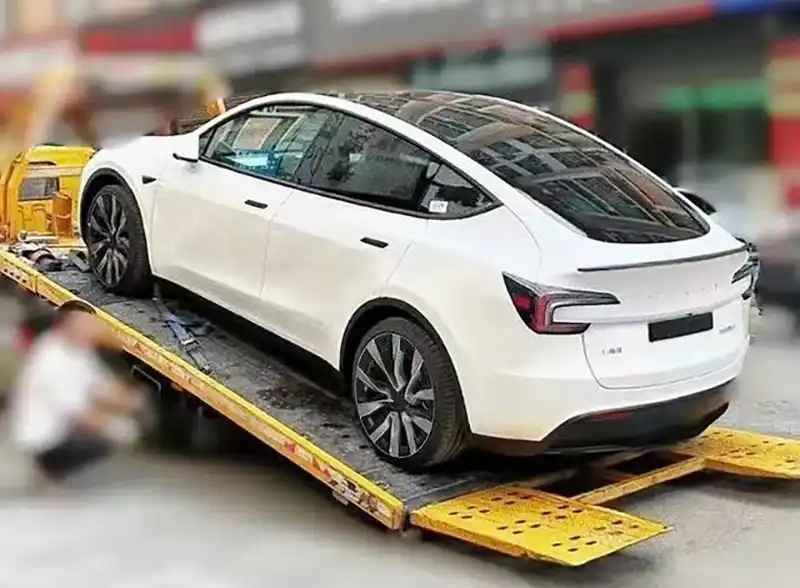 Well. I don't think so.
Yes, we all know the Tesla Model Y is due for a major revision like the Model 3. The timing is uncertain but most predict that "Project Juniper" will appear early next year. It could also be shown at the same time as the US version of the recently revised 2024 Model 3.
But this photo seems fake for a few reasons. First, Tesla was very good at keeping the new Model 3 under wrap. Except for one photo taken with the cover lifted. This car is totally uncovered, something that just wouldn't happen. And the door handles are of the wrong design. Unless Tesla has redesigned them, which would also mean changes to the door panel itself. Something highly unlikely.
The wheels of the Model Y have been, at least so far, different from the ones on the Model 3. The photo shows the 19-inch wheels of the redesigned Model 3. But that could also be what they would use for a prototype.
Unless the revised Model Y is just around the corner, I don't think this is real. What do you think?