2021 Kia Sedona: first interior picture!
Last Updated: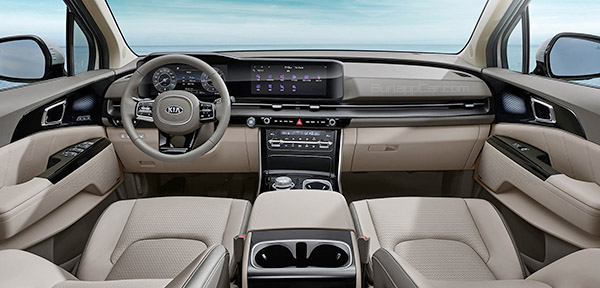 While we have already seen the exterior of the all-new Kia Sedona minivan (HERE and HERE)
the interior was still a mystery (Except for a grainy spy shot HERE)
As expected, it is quite impressive. It still has a very car-like high center console, like the current model.
And the whole thing looks really nice and upscale. It seems also simpler than the new K5. And especially the new Kia Sorento. None of that plastic silver trim everywhere in this one.
Everything looks much cleaner.
I wonder if this could actually boost minivan sales a bit…