2023 Polestar 3: new official teaser…
Last Updated: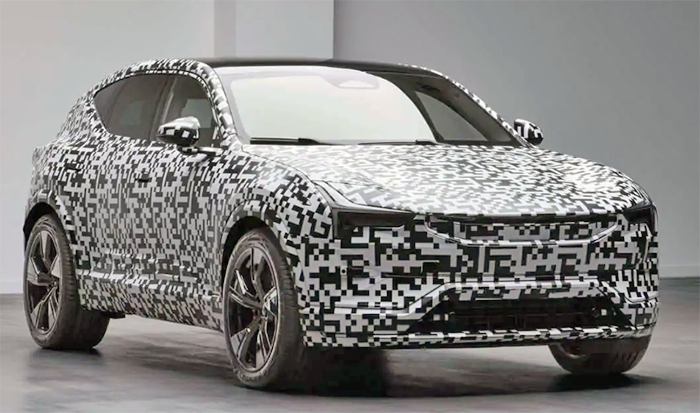 Polestar has just released a new teaser for their upcoming Polestar 3 SUV.
We already had a preview a few months ago with a photo of the new model under a sheet.
But the new photo actually shows the whole thing.
To me, it looks quite different from the first teaser. Far less angular. The wheel arches also seem quite different. The older teaser also seems to show a floating roof design. Something hard to see in the new photo.
Maybe it's just the photos. Or me… (you never know…)
Either way, this is really the first "real" Polestar model. At least visually. Since the Polestar 1 was basically a Volvo S90 Coupe.
And the Polestar 2 is a production version of the "old"
Volvo Concept 40
. (Which was supposed to be the next Volvo S40).
The Polestar 3 also shows the new Polestar front-end design. Something we have just seen on photos of the
upcoming Polestar 5 sedan
. (At least the lights)
The Polestar 3 will be built in the US starting next year. Not sure if the Volvo factory is unionized or not, but if it is it will qualify for the full $12 500 federal incentive. Plus various state rebates.
This will be more expensive than the $46 000 Polestar 2. And let's hope it gets a longer range as well. At 265 Miles (FWD), the Polestar 2 is barely acceptable for an upscale brand.
I think by the time the Polestar 3 is out, at least 300 miles will be expected from buyers.