Volvo EX30: new illustration…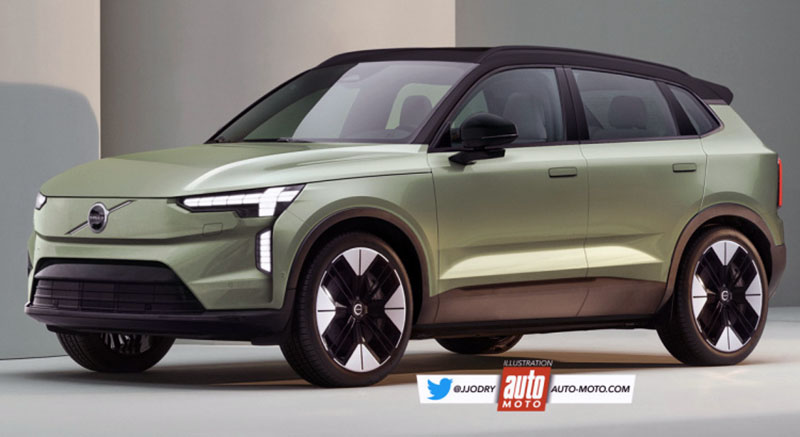 At the same time it introduced the all-new EX90 EV, Volvo showed a couple of new, smaller models on the same stage. We couldn't see much, but that didn't stop various illustrators to guess what these would look like.
The smaller of the two would logically be called EX30. (Although why not a new EX40 competing with the XC40 recharge?). The larger one could be the next EX60.
I guess the illustration could be close. Since they probably will all look pretty similar to each other. That means the CX40 Recharge won't last that long. How about the new C40? A new EX30 pr EX 40 will make things even more confusing.
And that's not including Polestar…