2025 Cadillac Lumistiq: new illustration…
Last Updated: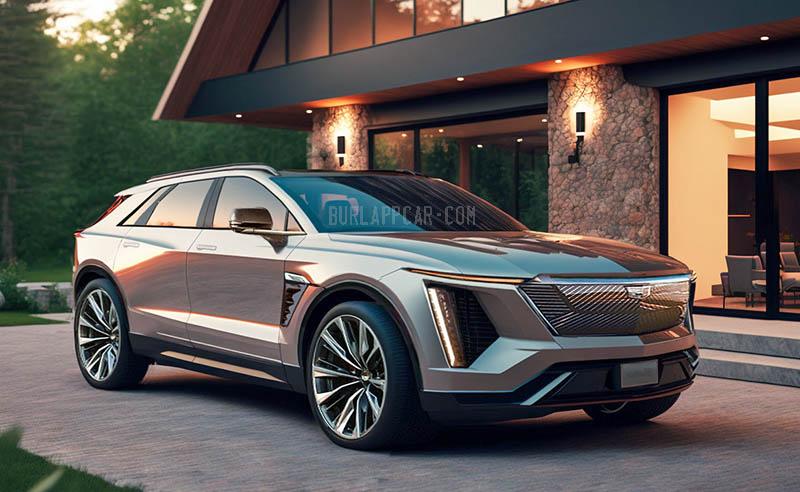 Cadillac trademarked the name Lumistiq back in 2021. As well as Vistiq. While the Vistiq could be used for the smaller upcoming EV model more closely related to the Chevrolet Equinox EV.
The Lumistiq is rumored to be a brand new 3-row model larger than the Lyriq. Which will soon give Cadillac 3 EV models (4 if you include the super limited Celestiq).
It looks like GM is not going to repeat its previous mistake. Back when it took way too long for them to give Cadillac a 3-row SUV like the XT6. With the Vistiq, Lyriq, and Lumistiq, Cadillac will quickly have a very attractive lineup of modern EVs. And that's without mentioning all the new Escalade models coming up as well. Which will cover a more conservative end of the market.
So far the Lyriq's only problem seems to be availability. As it's received mostly great reviews. Once they become easier to get, Cadillac will be in an excellent position to compete in the luxury EV segment. Right now, the Lyriq is in a strange position when compared to the Tesla Model Y. At the Cadillac was actually cheaper than the Tesla just a few days ago. Only to find itself costing about $10 000 more than a Model Y now. While the Lyriq is a much more luxurious SUV than the Model Y, it's amazing to see how quickly things can change. Tesla's crazy price cut move put everyone else on their toes.
It will also be interesting to see how Hyundai ends up pricing its new Ioniq 6 sedan. Now than its main competitor, the Tesla Model 3 came down to $44 000.