Toyota's all-new long-range PHEV: new illustration.
Last Updated: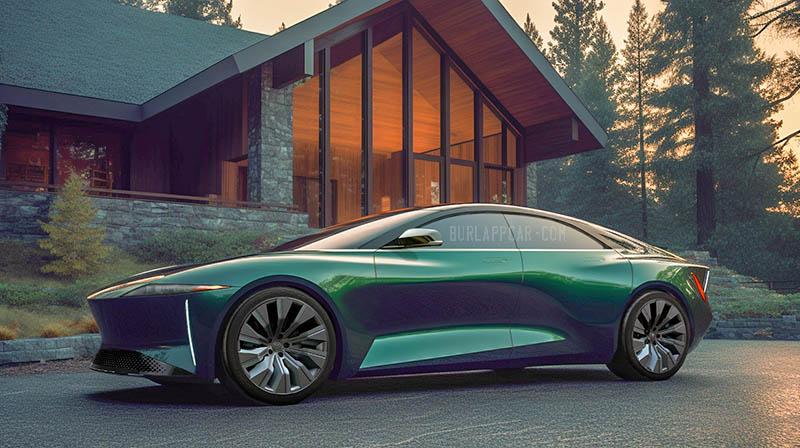 At a recent news conference, Toyota's new CEO Koji Sato mentioned the brand's revised EV plans. Expecting to seel 1.5 Million EVs a year by 2026. This sounds really optimistic considering where they are now.
Toyota is also planning new PHEV models with an EV range of 124 miles. (Although the EPA number will probably be around 100 miles.) This is still a huge improvement over the current models like the new 2023 Prius Prime which is rated at 44 miles of EV-only range.
It is described as a "practical BEV, with a focus on high quality and affordable price". I think this will probably be some kind of a "super Prius" new model positioned above the next-generation Camry coming in 2024. Just like the Prius is positioned above the similar-sized Corolla. This new model would really have to be a hatchback to differentiate itself from the Camry and the larger Crown.
Currently, the Camry Hybrid starts at around $28 000. To around $33 700 for the top-of-the-line XSE Hybrid. While the Crown starts at $40 000. This leaves plenty of room for a new sleek PHEV-only model larger than the Prius.
A new PEHV with around 100 miles of EV range would be attractive to many. Although EVs are gaining ground so quickly, it might also be Toyota's last effort to keep the old ICE/Hybrid technology going.
Still, the 100 miles EV range PHEV has potential. If not for that many years, at least for a one-generation model. Seeing how attractive the new 2023 Prius is, you know Toyota has the designers it takes to really come up with a very attractive new car if they want to.
There might also be a pricing problem. Since the new Prius Prime, while starting at $33 500, the top-of-the-line model is priced above $42 000. Which is now actually more than a Tesla Model 3. Anything costing more would have to be truly stunning to compete against EVs.