2024 Toyota Camry: illustrations.
Last Updated: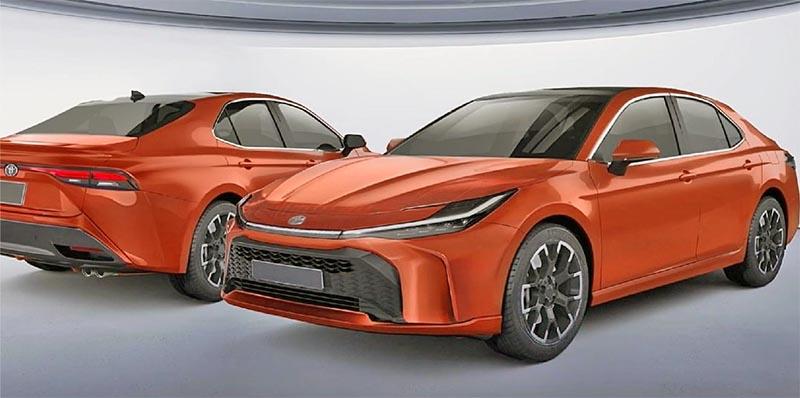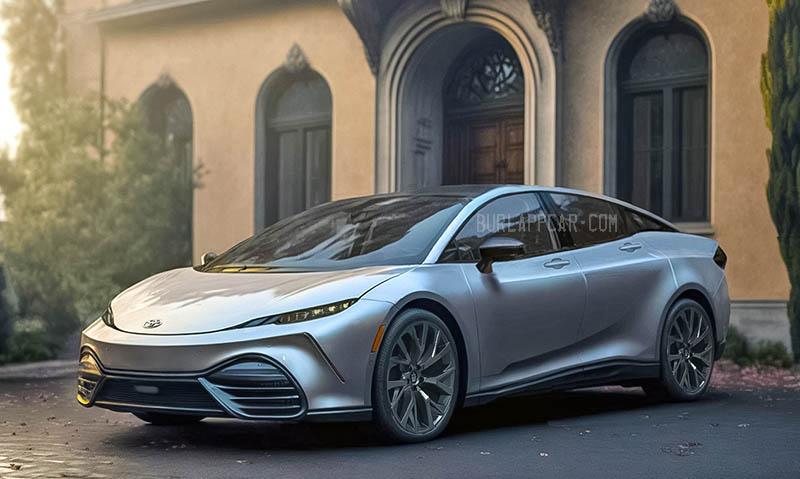 We know a new generation Toyota Camry is coming later this year, as a 2024 model year.
Many have tried to guess what the new design will look like. And it's pretty hard to do since Toyota does come up with pretty unpredictable designs like the 2023 Prius and 2023 Crown. (The current RAV-4 was also quite a departure from the previous generation). On the other hand, they also turn out totally predictable stuff like the Grand Highlander or Corolla Cross.
Toyota had to do something drastic to save the Prius and they did. But the Camry is still a huge seller for them and they might not take any chance. I still think they could make the Hybrid standard with a PHEV being the only powertrain option. And that could be as original as they might go. Let's see what various illustrators have come up with.
The top illustration is not even trying to come up with a new design. It just looks like new front and rear ends were added to the current car. Which would be a mid-cycle facelift, although we know the design will be all-new.
The second one looks really nice. it would follow the 23 Prius in reinventing the Camry into something much more exciting.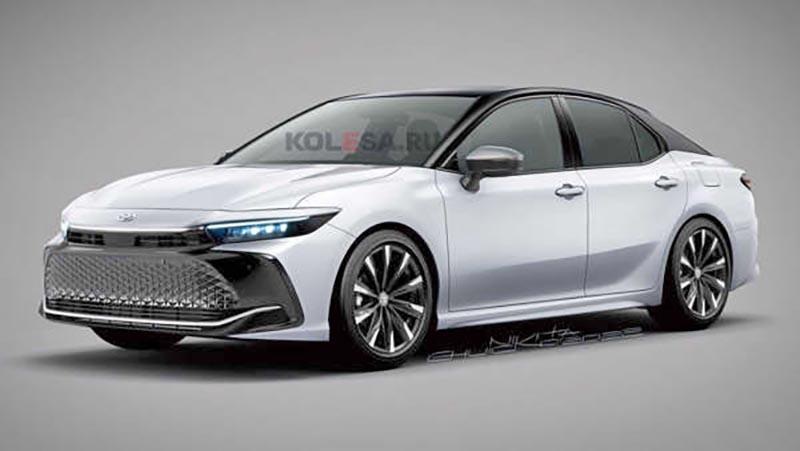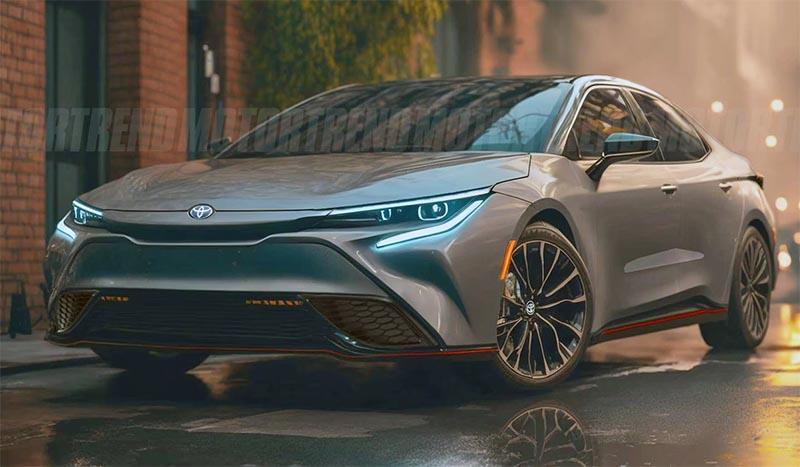 These two are on the opposite side of the spectrum. The top one looks a lot like the current model with a Crown front end. Which could turn out to be quite realistic. While the bottom one is A.I gone wrong. Being way too sporty and aggressive. And much too low for a Camry.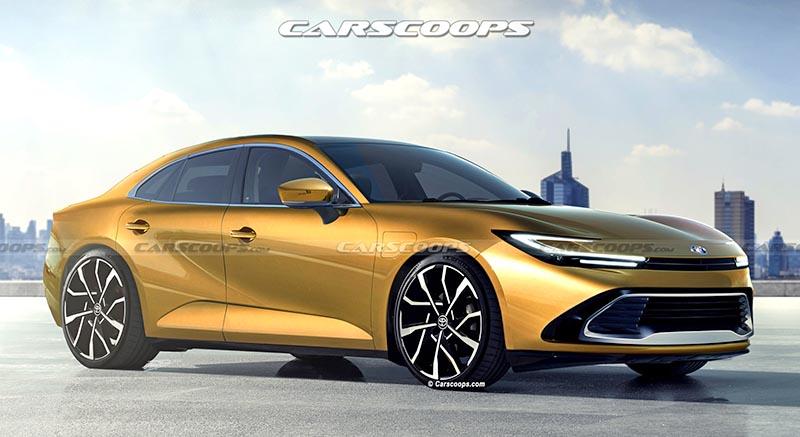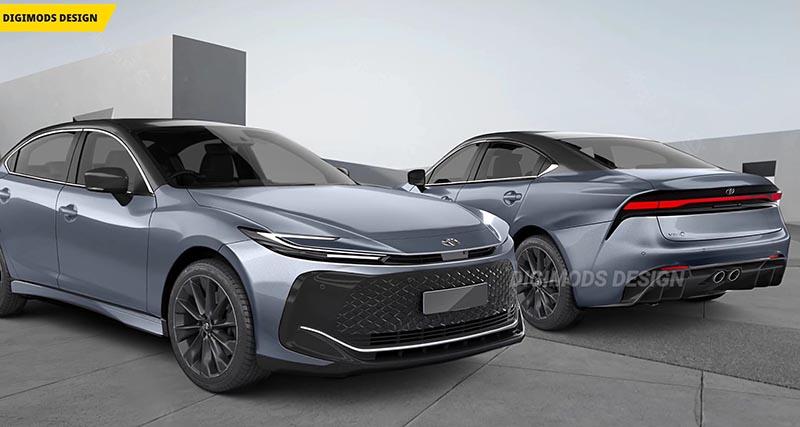 The gold car on top looks really nice. And actually pretty realistic as far as the design goes. This would be a fantastic update for the Camry. I mean this would be really bad news for the 2023 Accord…
The bottom one is just a shorter Crown. With a really odd rear end. But again, not too crazy.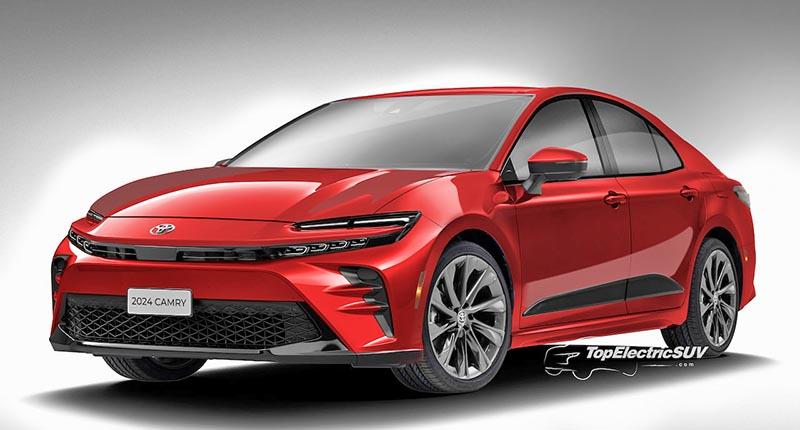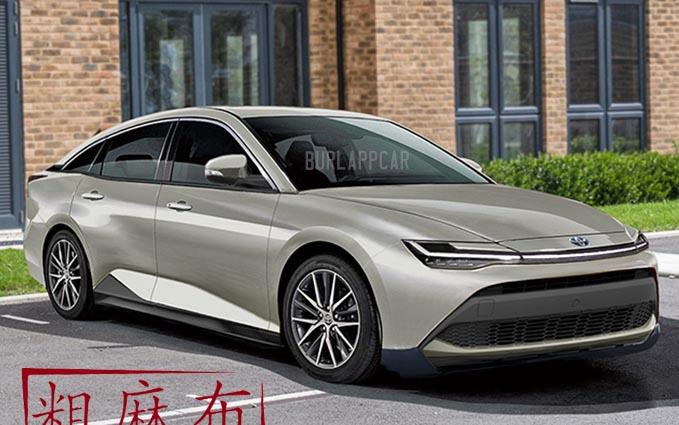 The red car seems again like a cross between the current Camry and the new Crown. The bottom illustration looks like it could be a nice compromise. With a clean front end that's not exactly lifted from the Crown.
My favorite would be the second one. But I don't think Toyota would push the envelope that far on such a popular model. I think the most realistic could be the 5th one. And that's already pushing things pretty far. One thing is sure, Toyota doesn't have to do that much to do better than the new 2023 Honda Accord.
Which one would you like to see, and which one do you think we will actually get?