2025 Mazda CX-5.
Last Updated: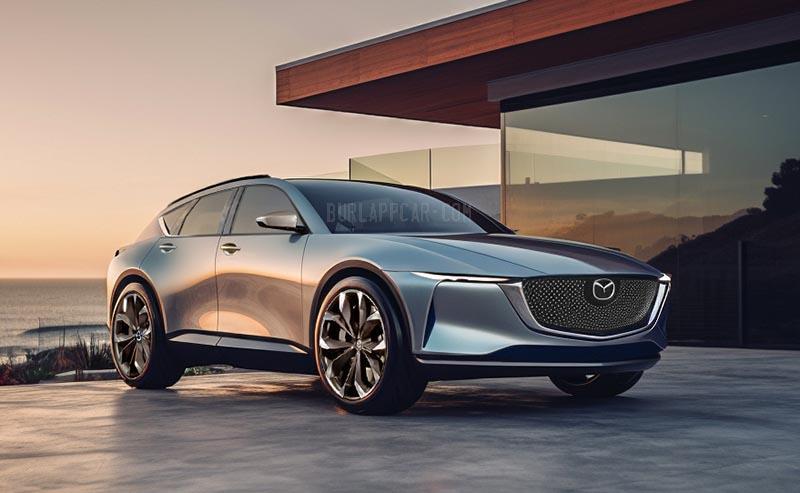 When we thought the Mazda CX-5 was almost dead, a new rumor mentions a next generation coming in 2025.
The current second generation came out in 2017, which means a new one could be due any day. Except Mazda came up with the new CX50 last year. The CX-50 is slightly longer and lower than the older CX-5, but somehow doesn't really replace it. The CX-5 is also only about $700 cheaper than the much newer CX-50 which really doesn't make any sense. Mazda will also turn the screws even more on the CX-5 with the arrival of the all-new CX-70, which is basically a shorter 5-seater version of the new CX-90.
The CX-90 starts at around $40 000, (Actually only $800 more than the old CX-9) which means the CX-70 will probably be about $34/35 000 to start and will be positioned quite a bit above the CX5 and CX50.
The magazine Drive claims Mazda is working on a third-generation CX-5 coming out around 2025. This is quite puzzling and makes you wonder why since it is about the same price as the CX-50. It seems Mazda wanted to offer something that looked a bit more off-road with the CX-50 but was afraid to actually do so. Now they basically have 2 models in the same segment. The CX-50 should have been Mazda's Bronco Sport.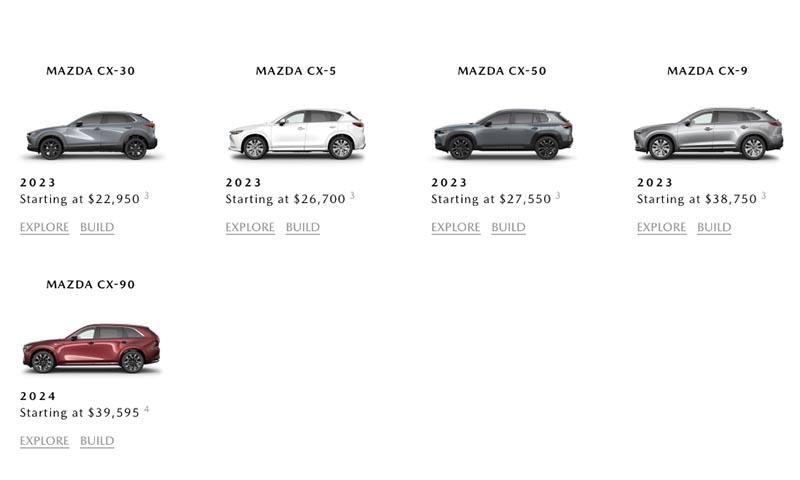 You can see how Mazda is actually not really going up the market with their new models. Newer ones like the CX-50 and CX-90 are just a few hundred dollars more than the models they replace. Although Mazda is still selling the CX-5 and CX-9.
The CX-5 is still Mazda's most popular model with over 151 000 sold last year alone. In contrast, the CX-50 had a rough start with only around 21 000 sold. For some reason, the lower price models of the CX-50 are also listed as "Not Available" on the Mazda website. This means the actual starting price is $32 690 for the "Prefered Plus" version. (The cheapest one available)
The next-generation CX-5 is also rumored to offer Hybrid power, which is something Mazda said about the CX-50 and we haven't seen a CX-50 hybrid yet. By 2025 or later, just offering a hybrid version might not be enough. There is still no talk about a real EV, except for that weird "Mazda future" presentation they did last year. Which basically showed how late they were.