2024 Genesis GV90.
Last Updated: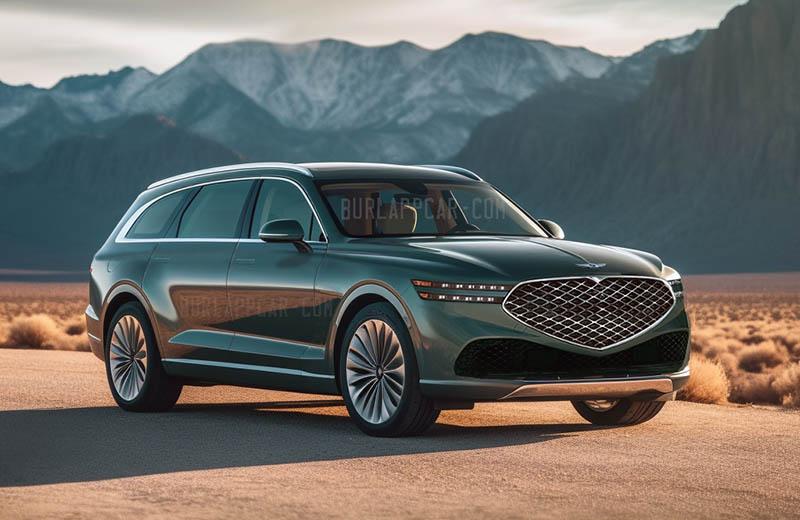 Very logically, Genesis is working on a super expensive luxurious, and large SUV version of the G90 sedan. Called the GV90. The picture above is an illustration of what the new model could look like.
While an EV version of the new G90 sedan is coming out in a few months, it seems the GV90 SUV might only be offered as an EV. The current V6 version already starts at around $89 000. While a more luxurious and powerful version is priced at $99 000. This means the EV-only SUV model will surely be priced at well over $100 000.
For that price, let's hope Genesis makes sure it gets a longer range than the Electrified Genesis G80 with just 280 miles of range. I think you deserve more for over $100 000.
This will probably compete with the upcoming Range Rover EV. But also with the new Mercedes EQS SUV, Tesla Model X and many others coming soon. We keep hearing of some large 3-row Cadillac EV SUV model but haven't seen anything official yet. (Although that will change very soon)
Genesis is still mostly an unknown brand here. Charging that kind of price when you're in that position is pretty crazy. The G90 sold fewer than 1200 units last year. While Mercedes sold over 15 000 units of the S-Class. Even the good old Audi A8 sold more. Of course, the GV90 being an SUV it will be more popular than the G90 sedan.
It will probably be an interesting experiment. While a big Cadillac EV under the Escalade name could actually be quite a hit.