Chevrolet Bolt EUV test drive
Last Updated: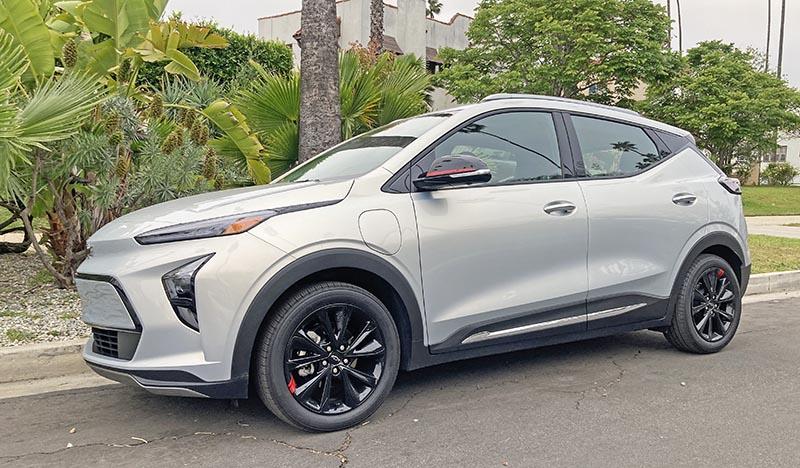 I have driven the Chevrolet Bolt and Bolt EUV before but had the opportunity to try another one with the "Redline" package. It is just a $495 package that mostly adds 17 inch black wheels, plus some black and red badging here and there. Something I would personally never get.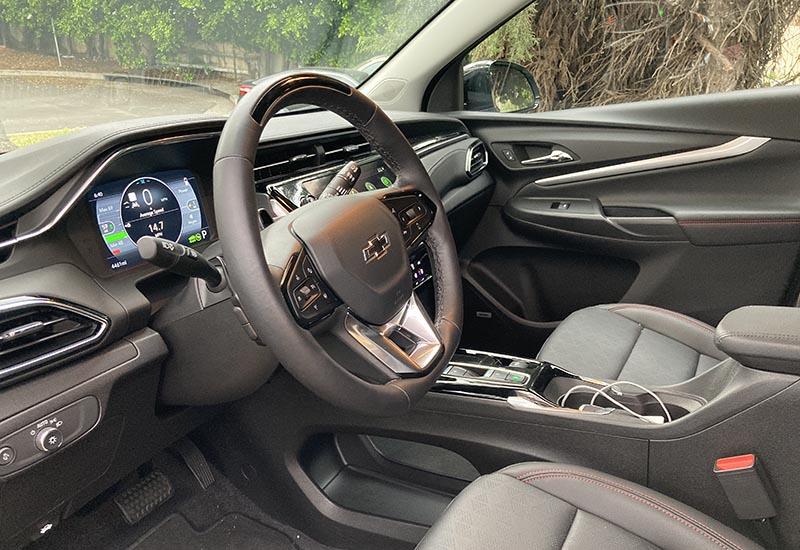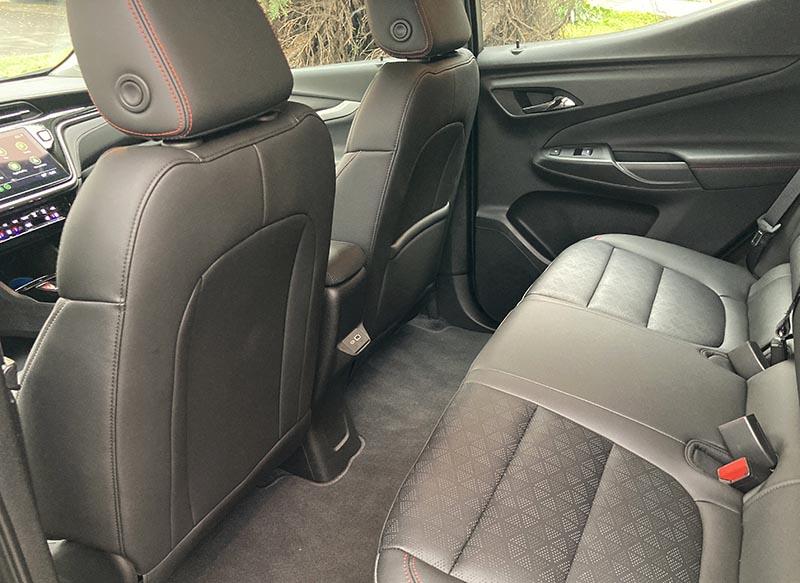 Just like the exterior, the Bolt's interior is now familiar. While the regular Bolt came out in late 2016, the longer EUV model started production in 2021. That same year the regular Bolt and Bolt EUV shared a new redesigned interior.
The Premier version I was driving had everything including Super Cruise. A very nice Bose system and a panoramic sunroof. All these are only available with the top-of-the-line Premier model. Getting the Redline package also forces you to get an all-black interior while a grey color is otherwise available. (Again, only with the Premier version)
The Bolt EUV is surprisingly roomy inside. With a flat floor and back seat room that rivals larger cars.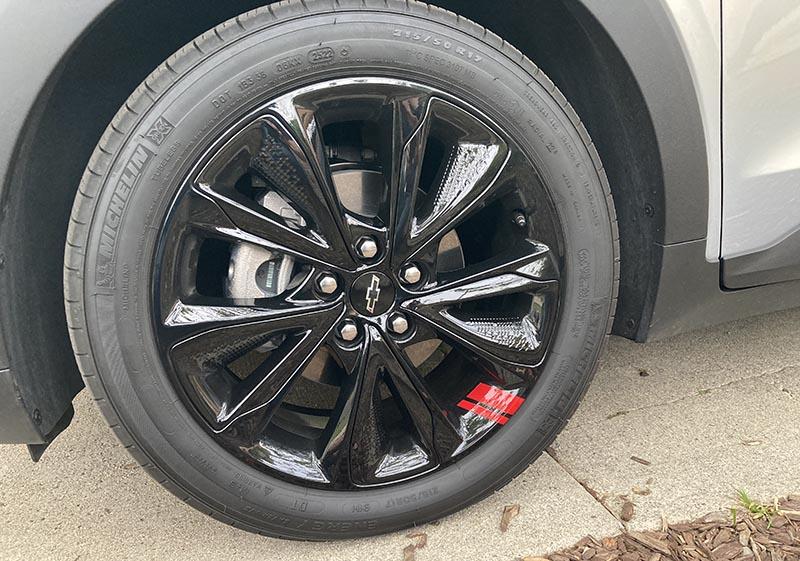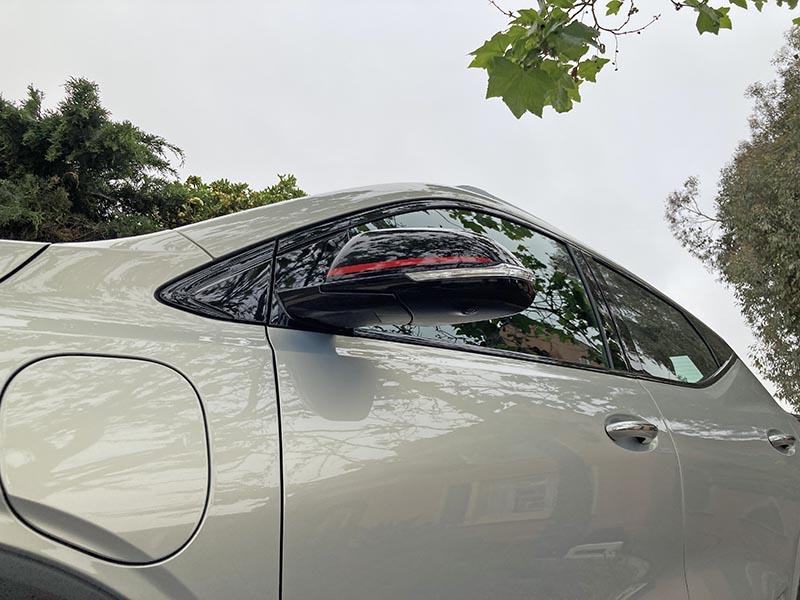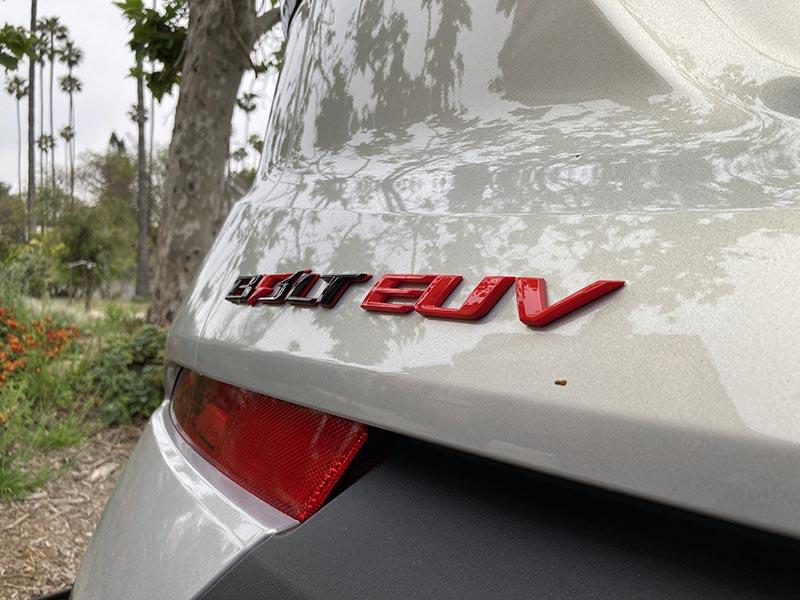 Here are the black and red bits, you get in the $495 Redline package. Nothing I would spend my money on…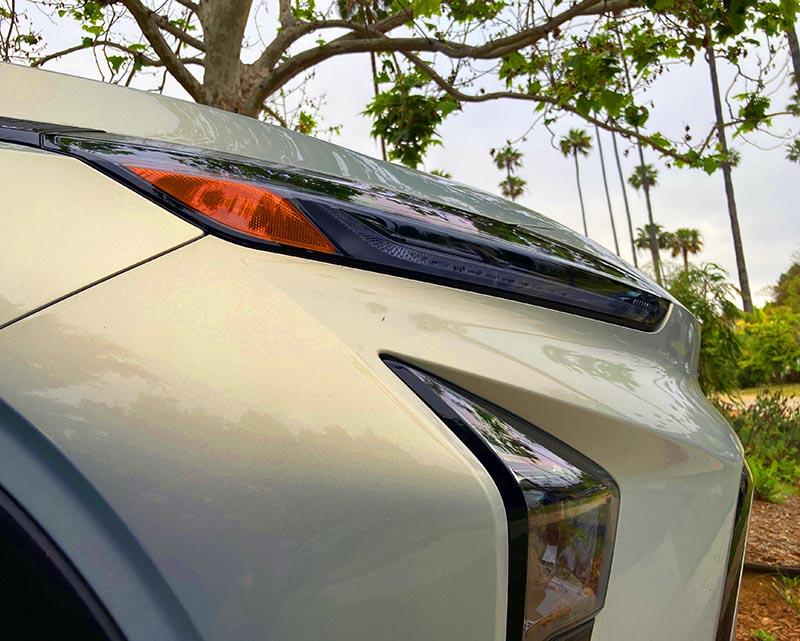 The Chevrolet Bolt is still a very nice driving car. It has a slightly firm ride but is a bit smoother than a Tesla Model 3. It is also much roomier than the cheapest Tesla. The steering feels a bit artificial and isn't as engaging at all as the excellent steering feel of the Tesla Molde 3. The EUV has a range of 259 miles and I was on my way to get around 270 when I returned it. At least from my own experience, I always get more range than the EPA numbers from the Bolt and Bolt EUV every time I drive them.
The main problem I had with the Bolt EUV was with the charging network. There is a Level 3 charger near my place and that usually works fine. But I wanted to try another one while I was in Malibu.
The place I found had 4 Charge Point chargers (My test drive Bolt came with a ChargePoint account). 2 of them were used and the others both had a similar problem. The screen would tell me a car was already plugged in. Although that was obviously not the case. When I called the help number I was told their computer system was down and no help was available. I turned around and found 2 more chargers about 200 yards away by the library. The first one was actually broken. The last one I tried finally worked, at a very slow rate of 6.5 kW. Which was almost useless…
Meanwhile, most of the 13 Tesla chargers nearby seemed to be working fine with many cars plugged in.
We know this problem won't last long since GM is soon adopting Tesla's NACS sharing system. Although it seems most current Bolt owners might not have access to it since I'm not sure the needed software update will be available to current GM EVs. (It needs more than an adapter to work)
GM is canceling the current Bolt and Bot EUV at the end of this year to make room for more EV pickup truck production. As I mentioned earlier, there is a new rumor about a next-generation Bolt based on the new Ultiunm platform. A slightly larger Bolt would replace both the Bolt and Bolt EUV with an even longer range and much faster charging with AWD available. And especially, Tesla's NACS network.