RWD Mazda 6
Last Updated: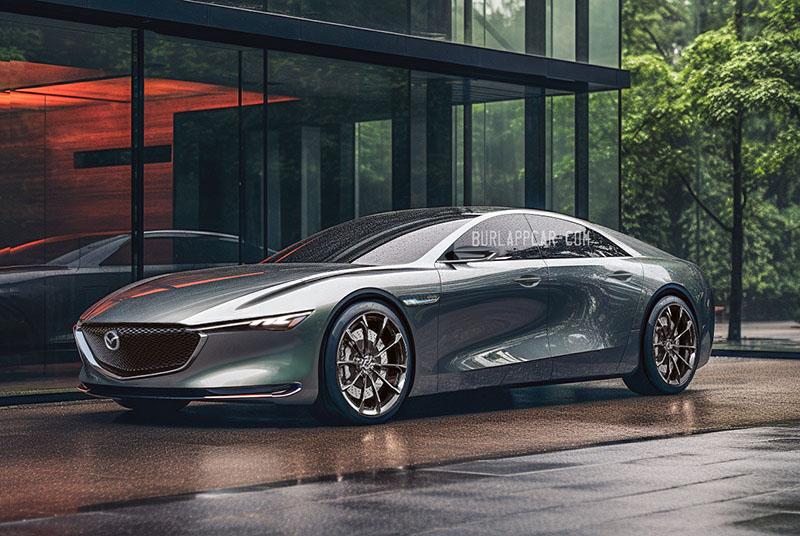 It seems every once in a while, there is a rumor about a new generation Mazda 6 sedan coming up.
It was especially true last year when we knew Mazda was working on a new RWD platform. Which has since been used for the Mazda CX-60 and CX-90. (With a CX-70 and CX-80 coming up). But the rumor won't die. And it's back's back, from Japan. While most markets favor SUVs, others like China still sell tons of sedans. Developing a new sedan from the existing RWD platform could make sense for Mazda if they want to expand their footprint in China. A plug-in Hybrid and inline 6-cylinder good-looking sedan could be quite appealing in other markets, maybe.
The new rumor also mentions it would be one of these "4-door coupe" models. This really means nothing these days since anything a bit sleeker than a Camry is now called a "4-door coupe". At least, it could mean something like a sleek fastback design. The rumor also mentions a Kodo design and not a new design language.
Many sedans from Buick and others are only sold in China. The previous Mazda 6 was never popular here, despite being a really nice car. I don't think Mazda would take another chance at selling a larger sedan in North America, but who knows? The CX-90 isn't really that much more expensive than its competition, a new sleeker and more luxurious Mazda 6 would really be nice against the new Accord and upcoming Camry…