Future Cadillac EVs.
Last Updated: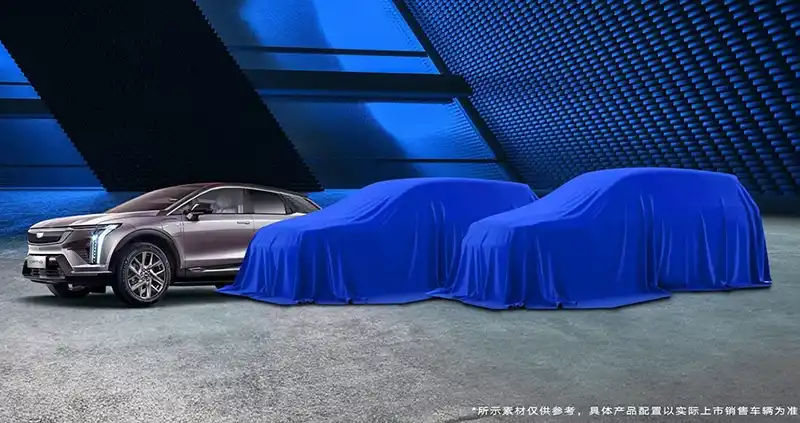 GM just released a new teaser showing future Cadillac EVs.
This is actually a terrible and cheap-looking photo that seems to repeat the car under cover twice. You can tell the folds from the cover appear exactly the same.
The new model seems to be taller than the new Cadillac Optiq with a more obvious and classic SUV shape. It also seems a bit shorter. Cadillac has already announced they will unveil 3 new EVs this year. The first two are the Escalade IQ and Optiq, there isn't much time left to introduce a 3rd model. Which is expected to be a 3-row SUV larger than the Lyriq, but of course, smaller than the huge Escalade IQ. It would be about the size of the current XT6.
The model pictured above looks even smaller than the new Optiq, so not a large 3-row SUV here. It actually seems like it could be a Cadillac version of the next-generation Chevrolet Bolt recently announced by Mary Barra. I guess something like this would make a lot of sense for the Chinese market, but another "too small" Cadillac could be a problem over here…